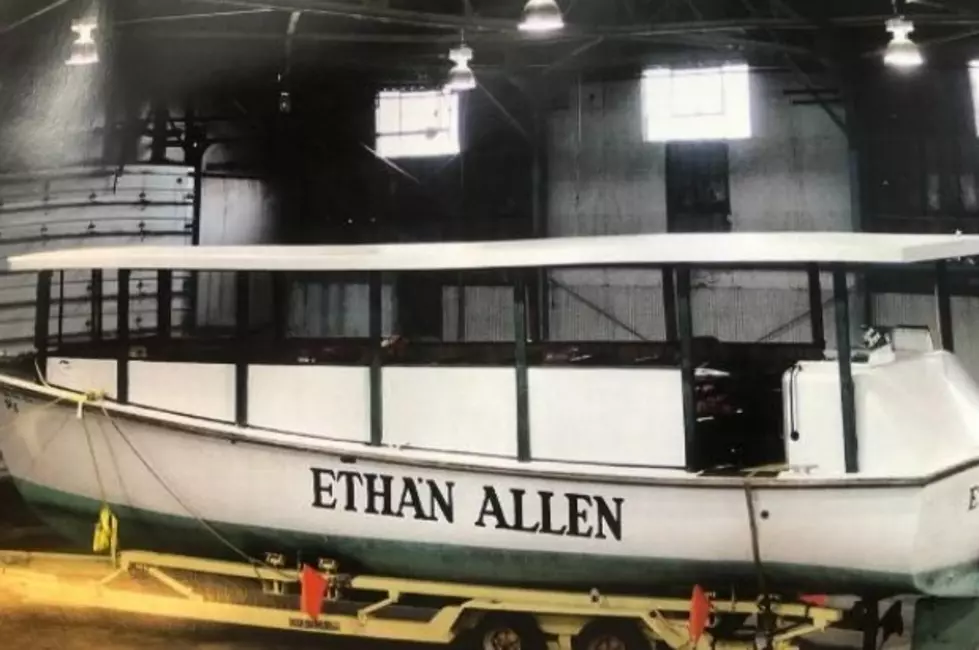 The Boat That Sank, Killing 20 People in Lake George, Is For Sale
boattrader.com
It's a tragedy nobody in the area will ever forget. October 2, 2005 over forty senior citizens were on a fall foliage tour on Lake George. The boat, the Ethan Allen, was traveling near Cramer's Point when it capsized, sending everyone on board into the lake.
A total of twenty people drowned, eight more were hospitalized. The boat itself sank into an estimated 70 feet of water. It was eventually brought back up and tested by transportation officials on the lake to determine the cause of the accident.
All kinds of speculation surrounded the incident, mostly that another tourist boat caused a large wake, where the Ethan Allen lost control and flipped. It was later determined by investigators that a combination of overcrowding, modifications to roof of the ship, and a sharp turn by the Captain were all factors in the tragedy.
According to an ad on boattrader.com, the 40 foot boat's description says:
Once Famous Vessel has been completely refitted, new engine, new hard top
The Glens Falls Chronicle spoke with John Wickman, a broker representing the boat's current owner. He said the roof was the issue, which has since been replaced:
The problem was it had too heavy of a hard top on it that caused it to capsize
According to the listing, it's a used 1964 Dyer Passenger boat with a 185 hp motor. The asking price is $49,000. It's reportedly been on the market for over six months, but there have been very few inquiries according to the broker.
The Mysterious Missing Submarine Found on the Bottom of Lake George
Unique Tram Takes You From Spectacular Log Home to Lake George Shore
This beautiful Lake George log home is nestled in the woods but also comes with 153 feet of North West Bay lakefront property. There is an incredibly large great room with a gorgeous stone fireplace and loads of windows that provide a stunning view of Lake George and the Adirondacks. Right off the incredible wrap-around deck, there is actually a tram that conveniently takes you and your guests directly to the shorefront or boathouse! The shorefront offers a relaxing sundeck and a great beach area for swimming. Literally, anywhere you are on this property you can enjoy gorgeous views of the lake and mountains.
Gaslight Village - Lake George, New York
At one time Gaslight Village drew tens of thousands of guests each year to ride the rides, see the shows and make memories.