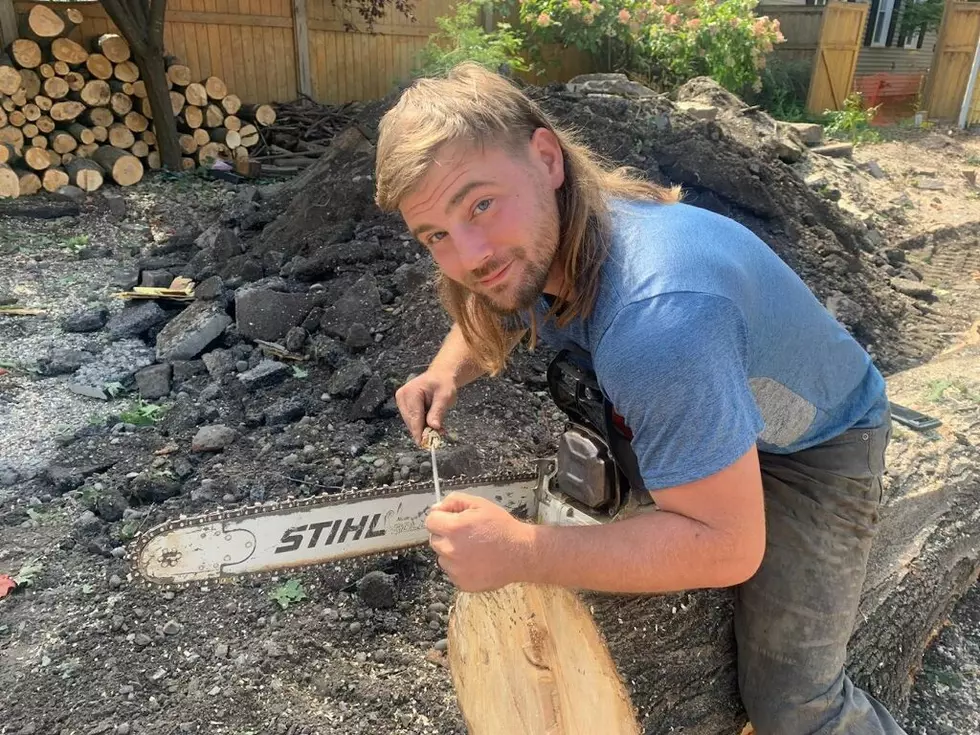 This Capital Region Man's Mullet Is Top 25 In U.S.! Help Him Win?
Photo courtesy of Scott Salvadore
If I say, business in front and party in the back, what comes to mind? The mullet of course! Not just anyone can pull off this hairy hairdo in 2022 but one Capital Region man not only pulls it off, he may have the finest mullet in the United States!
The USA Mullet Championships have announced their Top 25 Mane Event finalists and you could help this Stillwater man win it all!
The USA Mullet Championship is a competition for the best mullets in the country. Ashley Salvadore of Stillwater, NY entered her husband into the contest and now Scott Salvadore is a Top 25 finalist! I caught up with Scott to congratulate him and find out more about his award winning hair.
I started growing this bad mamma jamma out in the summer of 2018. At first my wife Ashley loved my mullet. She thought it was a funny joke because I was going to the Daytona 500 and ya know NASCAR fans are a special kind of somethin. Maybe it was a little bit out of humor, but once these sides came off my grape I felt a sensation I've never felt before. I felt like my previous 30+ years on Earth I was living a lie! So the mullet lived on for some time. - Scott Salvadore
Scott, who owns Salvadore Firewood Co. and the Landscape Authority LLC,  suggests that the mullet is not for everyone.
You can not just simply choose a mullet, the mullet must choose you. If the mullet rejects you, your hair could stop growing and potentially fall out. It's science. - Scott Salvadore
Voting for the Top 25 will take place HERE at USA Mullet Championships. Check back to see when voting opens and let's get this man and his mane a victory!
Mullet Pictures! I Can't Stop Scrolling!
Adults! Kids! Male! Female! The 2022 Mullet Championships are here!
Nostalgic Photos Taken Inside Latham Circle Mall Before 2013 Demo
Storytown USA's First Season Through Rare Photos Taken in 1954