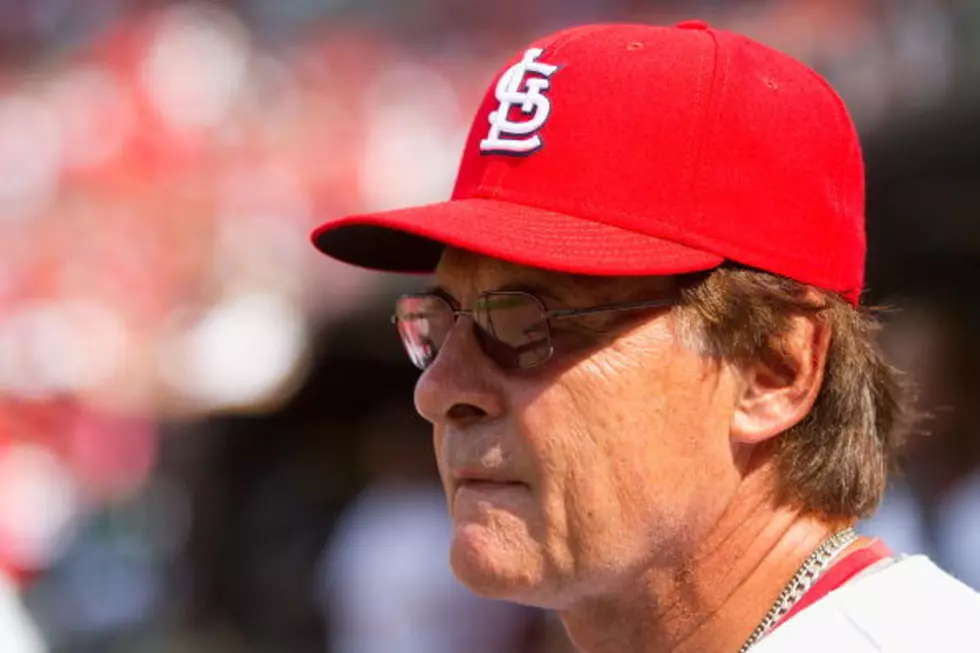 Tony La Russa Says Rule Change Is Necessary
Photo by Dilip Vishwanat/Getty Images
San Francisco Giants catcher Buster Posey will most likely miss the rest of the season after a collision at home plate.  St. Louis Cardinals manager Tony La Russa says a rule change is needed.
Buster Posey broke his leg after a violent collision at home plate with Marlins baserunner Scott Cousins.  Some GMs and managers are in favor of amending the rules regarding collisions at home plate in light of Posey's injury.  Add St. Louis Cardinals manager Tony La Russa to the list.
"I'm all in favor of a discussion to change that rule," La Russa said. "The nearest thing that I can think about is first base. You give the runner a part of the plate to go to, and you give the catcher the protection that he's not going to be busted up if he's giving that lane."
Giants manager Bruce Bochy is also open to changing the rule.  Bochy said that collisions at home plate are a part of the game but it might make some sense to look at the rule more closely.
To me, this is an overreaction.  It's unfortunate that Buster Posey broke his leg, but collisions at home plate rarely happen.  Plays at the plate add a lot of excitement to the game as well.  Drastically changing this aspect of baseball could do more harm to the game than good.