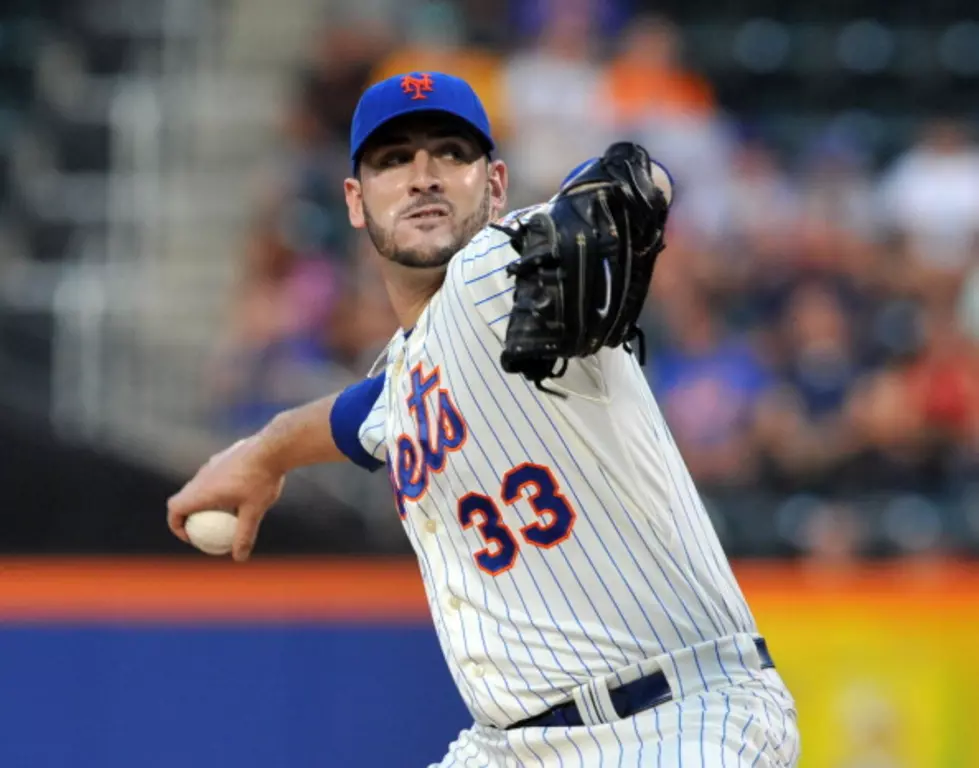 To Win In 2013, The Mets Need To Take Notes From The Giants
Photo by Jason Szenes/Getty Images
As we countdown to Game One of the World Series tonight, I can't help but notice how much the San Francisco Giants remind me of another NL team: The New York Mets.
For anyone still reading, I'm serious, just follow me for a minute. When you look at the Detroit Tigers you see a powerhouse of stars; the best pitcher in the game, a triple crown winner and a larger than life "Prince" of a clean-up hitter. If the Mets want to try and build something like that they're going to need a decade, a Government bailout and probably some new owners. But, when you look over at the Giants, you see a team built on great pitching and balance, a recipe that the Mets are very close to cooking up themselves.
The Giants have achieved success by home growing a great batch of arms, led by Madison Bumgarner, Matt Cain and the enigma formerly known as Tim Lincecum. Those guys were able to contribute to their team in a major way and they were able to do it quickly. I don't believe it's farfetched to suggest that Matt Harvey and Zach Wheeler can do the same. I mean, the Amazin's plucked Wheeler from that same Giants garden for heaven sake. Adding two young aces to a team that already has a 20 game winning knuckleballer, a 2 time Cy Young winner and the stellar Jon Niese would make the Mets competitive instantly, without having to go mining for gold to find a 35 year old journeyman like Ryan Vogelsong. I know that Johan Santana's days of dominance are shivering somewhere up inMinnesota, but he's still a more viable option than Barry Zito.
And it's not just the pitching either. Look at the line-ups. If probable MVP Buster Posey can anchor a line-up, it further proves that David Wright can as well. Wright and Posey's offensive games are very similar: line drive hitters that will give you ballpark numbers of .300-.320, 25 homers and 100+ RBI. Obviously Posey edged Wright this year, but not by a staggering margin. And beyond Posey, the Giants line-up can be best categorized as smart. Trading for Marco Scutaro is nothing more than a crafty, financially sound acquisition. Pablo Sandoval is a stellar bat, but he's also a guy that has never hit 30 home runs or driven in 100 RBI in a season. You can easily argue that Ike Davis is just as big a threat in the batting order. San Fran even relied heavily on the play of Angel Pagan, who they got from the Mets in the off-season. The point is, these players aren't big money franchise guys, they're well scouted and well placed pieces to a greater puzzle. There is no reason the Mets can't go out and find these pieces too.
Now, as for the bullpen, the Mets need a lot of help. Aside from Josh Edgin I don't know how to spin a positive out of these guys, nor do I believe in what I've seen from Jenrry Mejia's reconstructed arm. Sandy Alderson's going to have to earn his paycheck there.
I'm not suggesting that the Mets are going to win the World Series next year, I'm simply pointing out that they're not as far off as it may seem. The Mets have the frame work set, with David Wright and their young arms, to build a successful team if they use the blueprint that the San Francisco Giants have laid out.