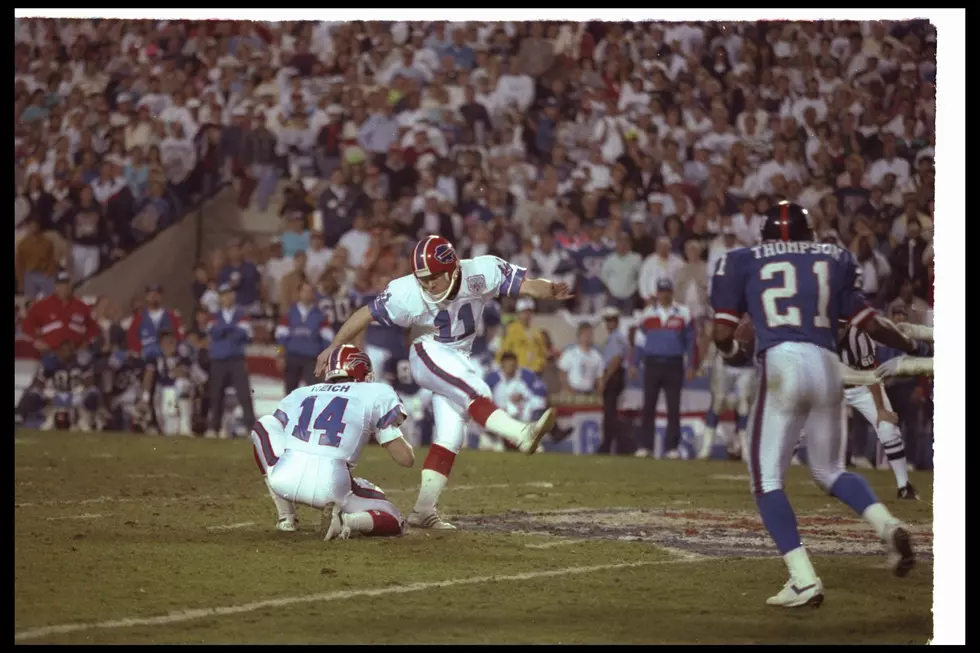 Top 10 Super Bowl Moments: #5
Credit: Rick Stewart/Getty Images Sport
Buffalo Bills fans may not like this moment in particular, but it is undoubtedly one of the most memorable moments in Super Bowl history.
The Bills had been led by rusher Thurman Thomas and their fast-paced offense accumulating a 13-3 record in the regular season and advancing to their first, of four straight, Super Bowls.
The Giants also finished the regular season 13-3 behind the NFL's top ranked defense, coached by Bill Belichick, and their stout running game combo of Ottis Anderson and Dave Meggett.
After overcoming a first-half 12-3 deficit, the Giants regained the lead on Matt Bahr's 21-yard field goal with just over seven minutes to play. With a 20-19 lead, the Giants pinned the Bills at their own 10 yard line with 2:16 to play.  The Bills rode their Hall of Fame rusher, Thomas, all the way down to the Giants 29 yard line with 8 seconds to play. And on came Scott Norwood for a 47-yard field goal.
Norwood pushed the 47-yarder wide right as the Giants then ran out the remaining seconds to capture their second Super Bowl victory.
Norwood's untimely mistake landed him at #5 on our countdown.
Want to witness history for yourself? Enter the Super Bowl Send Off sweepstakes with Armen and Levack for a chance to be at Super Bowl 50 in San Francisco thanks to our friends at Budlight.  The next opportunity to enter is Thursday, December 3rd at Philly's Bar and Grill from 3pm-7pm. If you're "Up For Whatever", maybe YOU could be at Super Bowl 50.