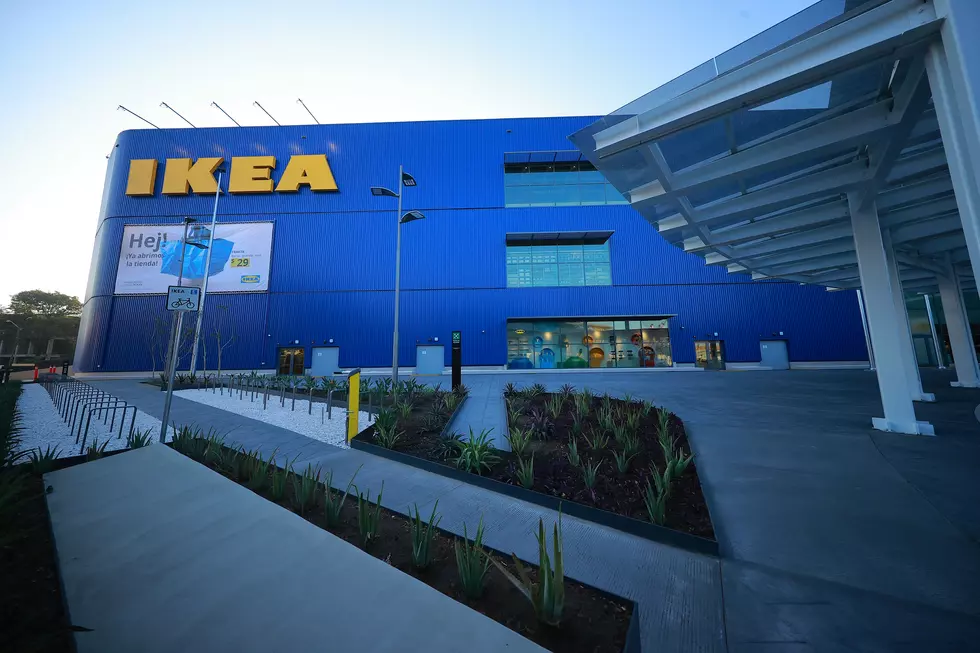 Two 'Ikea' Locations Coming to Upstate New York! Where Can You Find Them?
Getty Images
If you've ever been to an Ikea, then you realize exactly how unique of a store it is.
Within the same store, you can find affordable furniture for every room in your home. You can find silverware, dishes, and household items in-bulk for reasonable prices. Oh, and you can purchase food items, like their famous Swedish meatballs, by the pound. No one shopping cart looks exactly the same during a day at an Ikea.
In 2023, the brand is looking to expand to Upstate New York. Is a new location coming to a town near you?
---
Ikea Announces Expansion to Upstate NY; Two Pick-Up Locations Coming Soon
A story from New York Upstate shared details that a lot of shoppers in the area have been waiting for: Ikea is coming to Upstate New York. The chain will be opening two pick-up locations in Upstate in January of 2023, meaning that we're just weeks away from getting the incredible deals that Ikea locations are known for.
The two Ikea pick-up centers will be located here:
Syracuse, NY: 4530 Steelway Blvd South, Liverpool, N.Y. 13090
Buffalo, NY: 2525 Walden Ave., Cheektowaga, N.Y. 14225
Again, these are not traditional Ikea superstores; there are still no locations of that scale in Upstate New York. That said, if the company sees promising financial totals coming from these two pick-up locations, it may be inclined to invest in a full-size store location in the coming years.
The "pick-up" system that Ikea uses has its positives and negatives. On the negative side, not every store has access to the same products. A certain portion of Ikea's catalogue will be available for order, and pick-up, at the Syracuse and Buffalo locations.
You can get a lot, but you won't be able to get it all.
On the plus side, however, every item that you have shipped to the pick-up center will be done so for the flat-rate of $30. It won't matter where in the country, or the world, the product is coming from; if it can ship to Upstate New York, it will ship for the same price.
So, get your items ready in your online shopping cart, because the great deals associated with Ikea stores in the United States are just weeks away from being a reality in Upstate New York.
See the "Cheers" Bar Namesake Being Sold in Johnstown, New York
A Capital Region bar, Cheers in Johnstown, has been listed for sale, and "everyone will know your name" if you see these photos and choose to invest in it.
See Crazy Online Prices in Upstate NY for McDonald's "Adult Happy Meal"
The release of McDonald's limited "adult happy meals" have nostalgic adults with credit cards scrambling to buy them, with re-sale values going through the roof.