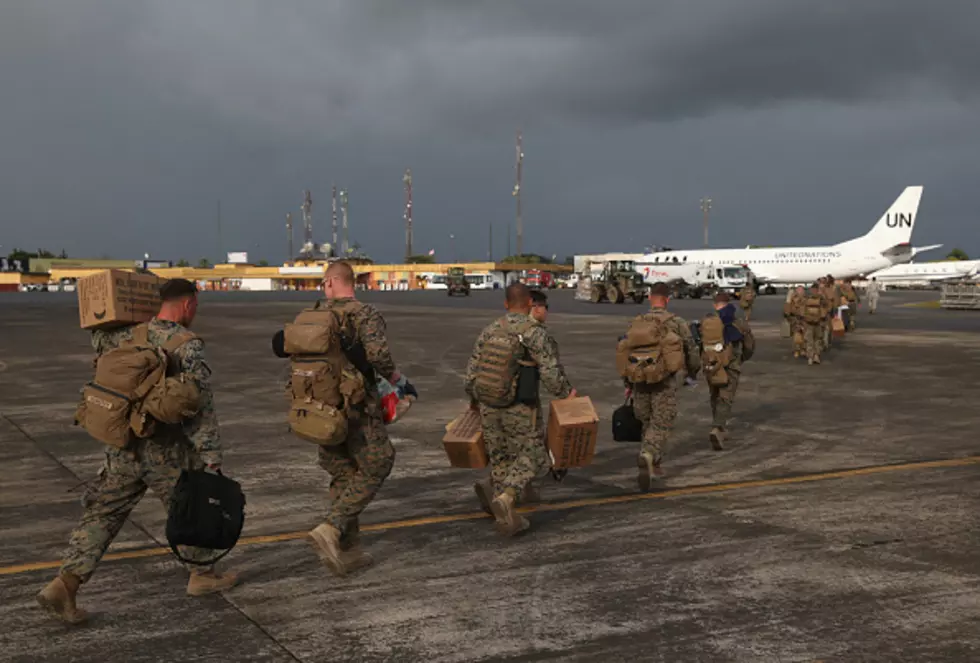 Unit of Deployed Upstate New York Soldiers Getting Unfairly Taxed
Getty Images
As the United States celebrated their 18 million veterans across the country, a group of active military members, deployed in Kenya are not receiving a designated tax break from the Federal Government and New York State. "The Fighting 69th", which includes "Charlie Company" from the New York National Guard's 2nd Squadron, 108th Infantry in Utica, and a western New York's cavalry troop 2nd Squadron, is not receiving a "combat zone" tax exemptions.
A report says that such tax credits are being given to soldiers deployed in boarding countries of Kenya to fight global terror. So why wouldn't these soldiers get the deserved break? According to Carl Campanile of nypost.com, former Staten Island congressman Max Rose, a combat veteran who served in the 69th Infantry is outraged by the slight. "As a former member of this unit, I sincerely hope that every one of the 69th soldiers serving in harm's way receives the tax benefits they deserve and are entitled to," Rose said in nypost.com. "We can't let policy jargon get in the way of doing the right thing."
The article stated that the Tax return software firm Intuit Turbo Tax claimed that the "combat zone" tax break "translates to a significant tax saving for the active service member in combat and his family back home." U.S. Congressman, Lee Zeldin, who just lost the New York State governor's race, served in Iraq as a member of the U.S. Army. Zeldin commented, "As the global war on terror has evolved, so should the combat zone recognition for those military service members who are stationed in harm's way. On Veterans Day, we're especially cognizant of the service and sacrifice of these brave men and women around the world. It's critical that combat zone designations and the benefits associated with them recognize the threats our service members have faced on the ground."
Deployment is difficult on soldiers and their families. Yes, this is what they signed up for. However, "combat zones" aren't as clear-cut as they used to be. The global war on terror has few boarders. These soldiers are not being sent to Kenya because everything is cool over there. Tax breaks can go a long way to the happiness and survival of our military personnel protecting us back home.
How These Capital Region Businesses Are Saying "Thanks" This Veterans Day
Here's a list of restaurants and stores where veterans can get discounts and free food. Some also extend the gratitude to active-duty servicemembers as well and even their families. All deals listed below are only for Friday, November 11 unless otherwise stated.
We thank America's veterans for representing our country at home and abroad.
Every Country Artist Performing In Upstate NY In 2023
We are set for a big year of Country shows in 2023, and here is a complete list of artists already scheduled to perform in the year ahead in the Capital Region and all over Upstate New York. Don't miss your favorite Country stars - keep checking back here as we will be adding lots of shows in the weeks and months ahead.
On World's Biggest Stage, This Coach Saved an Upstate NY Swimmer
During the World Aquatics Championships in Budapest, an Upstate NY swimmer fainted, and the team's coach had only seconds to react to the situation.