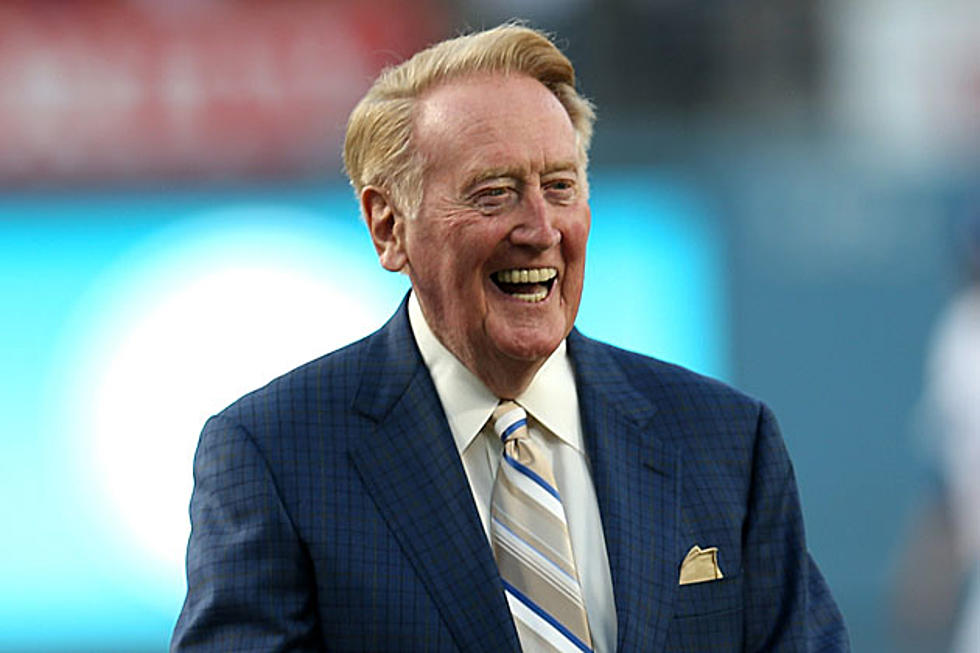 Is Legendary Los Angeles Dodgers Announcer Vin Scully Planning to Retire?
Getty Images
Vin Scully, the longtime Los Angeles Dodgers broadcaster, says he may be ready to hang up his microphone.
I'm pretty well sure -- and I don't want to go back and forth with it -- but I'm looking to next year and thinking that should be about it."
Next season will mark the 65th season the iconic Scully will broadcast Dodgers games. He started his career while the franchise was still in Brooklyn. He has cut back his workload in recent years, electing not to travel to most games outside of California.
Here's one of Scully's most well-known calls, Kirk Gibson's game-winning home run in the game one of the 1988 World Series: