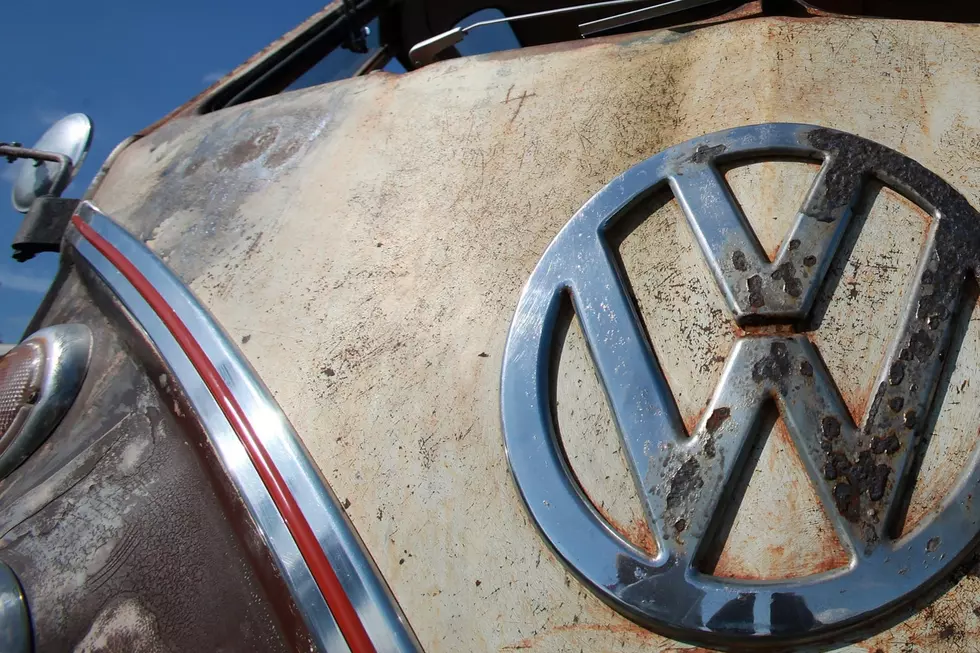 The Rarest VW Van Ever Is For Sale In Upstate NY! Want To See It?
Getty Images
Even being from Germany, the Volkswagen van holds a special place in American pop culture. Conjure one up in your mind and you'll see 60s flower-children, Cali surfer dudes, and Deadheads road tripping coast to coast. It's the vehicular epitome of freewheeling peace and love. Nobody showed up to Woodstock in a Buick.
The VW van is so popular that it's making a comeback soon, as an electric vehicle. Very "ban the bomb." But did you know that this wavy gravy icon had a utilitarian brother? One less smoking grass, and more mowing grass. You've probably never even seen this model: VW wouldn't sell in the US. No interest from hip Americans.
But if you're in the market for what might be North America's rarest VW van model ever, there's one for sale right here in the Capital Region.
Check Out This Hyper Rare 1989 Volkswagen "Doka" Van For Sale In Upstate!
This is an incredible sale for any VW collector or someone who loves unique classic cars: a 1989 Volkswagen Vanagon DoppelKabine, affectionately known as the "Doka"!
Listed on Autotrader
, it's selling for $17,800 in Slingerlands.
It's a crazy half van/half truck hybrid that VW never sold in the US. It was meant for a good, hard day's work (Volkswagen, after all, is German for "The People's Car") but wasn't going to beat out American pickups. The current owner had to import it to New York from Austria.
Spec-wise it has a Turbo Diesel engine, manual four speed transmission, nice and basic interior, plus an updated speaker system and radio. If you want a Volkswagen van that's not particularly groovy, but is still a head turner, take a look at this Doka!
Found! Legendary 1980's Muscle Car
This 1982 Pontiac Trans Am sat in a garage in Upstate New York, untouched for 27 years. See what it looks like now!
Astonishing Catskills Barn Find! A 1970 Citroën DS!
This is easily one of the most eye-catching cars ever made. Someone is very, very lucky.