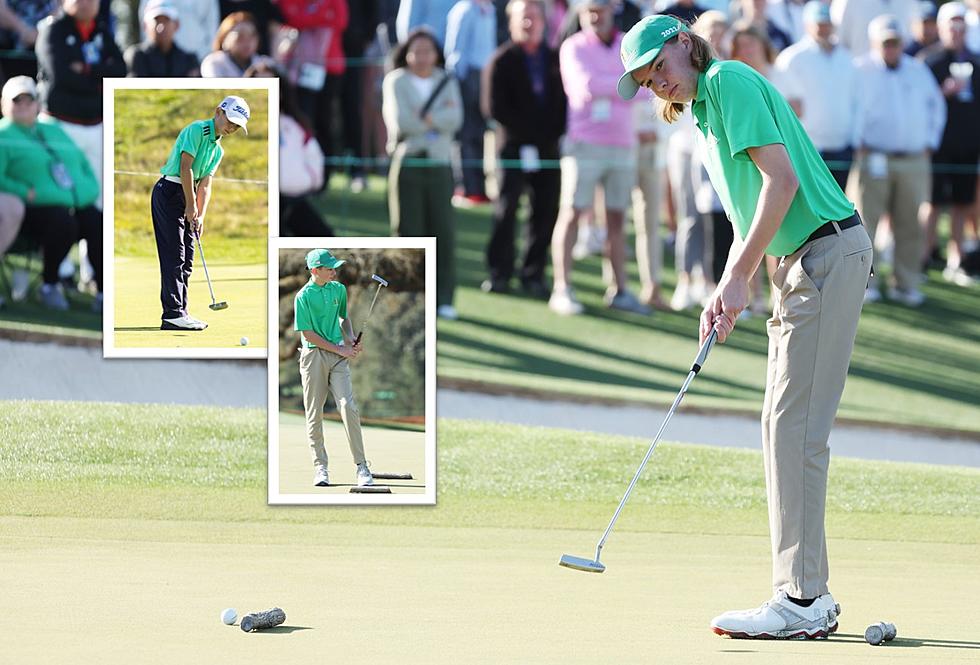 What a Shot! See Photos from Augusta of Capital Region Golfers
Getty Images
Exactly one week before a golfer on the PGA Tour will don their new green jacket, teenagers across the country had the chance to compete for a title of their own at Augusta National Golf Club.
As we wrote about last week, the LaTorre brothers out of Nassau, NY would be competing in the Drive, Chip and Putt Championships down in Georgia, alongside fellow Capital Region golfer, Brayden Dock.
Dock and the LaTorre's made the journey down to one of golf's most historic landmarks, and took part in the national finals over the weekend. Here is how they did, and some photos from their time on the course.
In order to qualify for the national finals, however, Tanner, Mason and Brayden all had to ascend through the ranks of the various qualifying rounds first. All three advanced through the  local, sub-regional and regional events, the last of which took place at TPC River Highlands in Cromwell, CT. In winning their respective regions, all three punched their tickets to Augusta.
For Brayden Dock, this was the second year in a row in which the young golfer qualified for Augusta. He made it last year, as a 13-year old in the Boys 12-13 heat, and finished in a tie for second in the national event. This year, Dock was headed back to Augusta, and this time, was joined by two brothers from his region.
Golfers in this event are scored on their ability to drive, chip and putt into various targets. Each golfer is given a score, out of ten, for their shots in each category, and the points are totaled up at the end of the event. At the end, the golfer with the highest mark, out of 30, is crowned champion.
Here are some shots from this past weekend's event, as well as past events for these golfers, and the results of how they did in Augusta.
What a Shot! See Photos from Augusta of Capital Region Golfers
Capital Region golfers Brayden Dock, and Tanner and Mason LaTorre, all took part in the Drive, Chip and Putt Championship at Augusta, and here is how they did.
10 Capital Region Golf Courses You Can Play For Under $40
Taking a look around the Capital Region at some of New York's finest public golf courses, I was able to find more than a few that won't break the bank. Check out these affordable options, so you can save and play the links more often!
Step Inside This 16-Guest AirBnB Near Albany with It's Own Golf Course [PHOTOS]