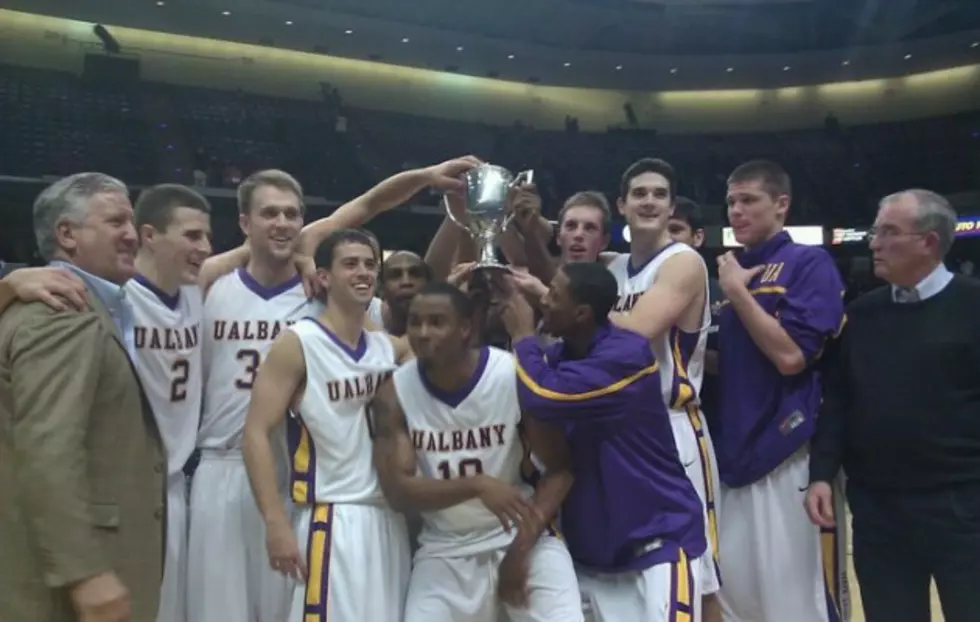 2020 Will Not Have An Albany Cup
104.5 The Team
2020 has been a brutal year for Capital Region sports fans. The UAlbany lacrosse and baseball seasons did not take place. The football and hockey seasons for Union and RPI were cancelled. The UAlbany Great Danes football season has been pushed to spring 2021. Just this past month, the Tri-City ValleyCats announced they would no longer be affiliated with an MLB franchise. In addition, local Section 2 high school sports championships have been changed because of the COVID-19 pandemic.
Both the UAlbany and Siena men's and women's basketball programs have each been placed on pause over the course of the last two months but all four programs plan on competing this season. Despite UAlbany and Siena men's basketball having to cancel non-conference, neither program has been open to the idea of playing against one another again this year. The rivalry has been on pause since 2017 when both schools could not decide on where the games would be played
The women's basketball progams had been scheduled to renew the rivalry on Wednesday December 23rd. In fact I was scheduled to be on the ESPN3 call alongside Rich Becker for the game. The game will now not take place in 2020 because the Siena Saints women's basketball program is back on pause after a Tier 1 postiive COVID-19 test.
 UAlbany women's basketball has gone to social media reaching out to other programs for a potential replacement for December 23rd.
Although we will not get a Capital Region rivalry renewed this year, exciting matchups are still on the way for both UAlbany and Siena basketball this season.
Remember your home for UAlbany Great Danes men's basketball is 104.5 The Team. The Great Danes are scheduled to tip off their season at 3pm against UMBC. Pregame coverage begins at 2:45pm. You can listen to all UAlbany home and away games by downloading the FREE 104.5 The Team app below.
Enter your number to get our free mobile app
."}" data-sheets-userformat="{"2":961,"3":{"1":0},"9":1,"10":1,"11":4,"12":0}">
10 largest snowfalls on record in Albany