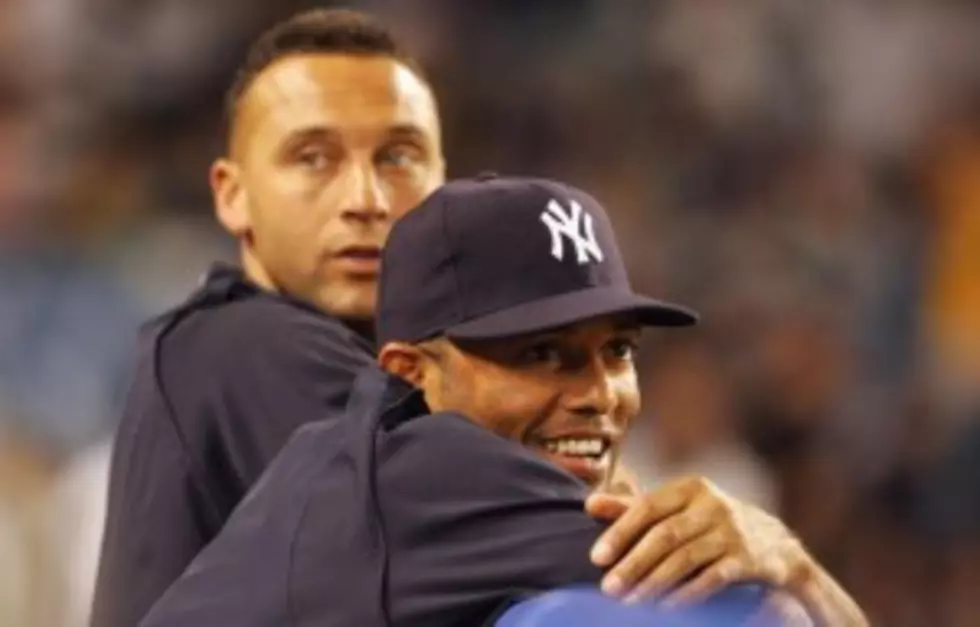 3,000 Hits Verses 600 Saves
Yankees closer Mariano Rivera currently has 597 career saves.  He's 3 away from becoming just the 2nd player in Major League Baseball history to reach 600.
Are you surprised by that news?  Let me ask it this way - did you even know that?
Not only is Rivera just 3 saves away from 600 but he's 5 away from the all-time saves record (Trevor Hoffman, 601).
Think about all the closers in baseball who have come and gone. Mariano has been the one closer that doesn't really show his age.  Granted, he's not having a great year – but for him, not having a great year is 38 saves with a 2.17 ERA. He's 2nd in the Majors in saves.  
But no one is talking about Mariano Rivera becoming MLB's all-time saves leader or even reaching 600.
Mariano is quietly approaching a significant Major League record and the most significant for his position – yet it gets no press.  We did a Derek Jeter 3,000 hit watch for 2 months - and then when he got to 3,000 we did congrats messages for 2 more weeks. 
Let's be honest – all-time saves leader doesn't sell t-shirts. 3000 hits and Derek Jeter do.  There's no benchmark for best closer. Is it 600 saves? But there is such a benchmark for hitters - reaching 3,000.
It comes down to judging 3,000 hits vs. the all-time saves leader.  It's far more impressive to be the all-time leader in something.  The all-time hit leader is Pete Rose.  The all-time wins leader is Cy Young.  The all-time homerun leader is Barry Bonds*.
There's only one person on the top of each stat.  There's no more exclusive club than being alone. 
No one will have more saves than Rivera – NO ONE!  Let's be honest, Jeter is one of 28 MLB players that reached 3,000.  Rafael Palmeiro, Craig Biggio are some others.  
Mariano gets fewer opportunities to have a save. Jeter might be an everyday player but he's still up to bat at least 4 times a game.  Mo gets one chance every 3 days.  He almost needs to be perfect. 
600 saves is almost untouchable. Francisco Cordero and Jason Isringhausen both have around 300 saves. They'd need to average 30 saves over the next 10 years to reach 300. Both will likely be out of baseball in 3 years.
Closers don't have 15 year careers any longer. It's a 3-5 year window – max.  Not only that, but the pitcher has to play for a winning team for that long.  That pitcher would also have to avoid injuries. Good luck with that in 2011.