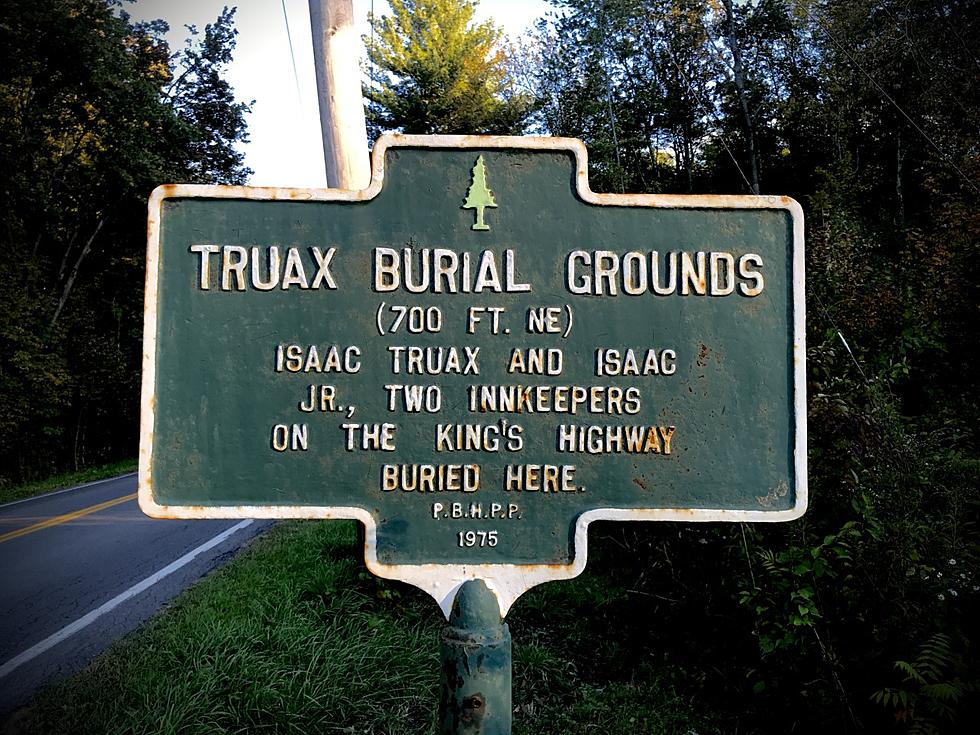 Basement Full of Bodies? Tragedy at Truax Tavern on Kings Road in Schenectady
Karolyi - Townsquare Media
New York urban legend will tell you that ambush, scalping's and murder were commonplace along King's Road, inside the Albany Pine Bush, in the 1800's. What went on down this dark, winding road through the woods? One family knew these secrets and took them to the grave with them. Or did they?
I just so happen to drive King's Road every day to and from work. One day I noticed those historical markers that you see throughout the Capital Region. There were 2 markers. One read 'Isaac J. Truax Tavern' and the other read 'Truax Burial Grounds'! Could this be one of the locations where the urban legend was born?
According to albanypinebush.org, Isaac Truax ran Truax Tavern on King's Highway, King's Road today, Rumors flowed as a place for gangs that would rob fur traders, murder them and escape to the woods. sites.rootsweb.com reports that, although people went missing, the bodies never turned up. Until one day.
I have read a few reports, but could not definitively confirm, an excavation of the tavern site that took place in the 1970's. During the process, several human skeletons were allegedly found buried in what was once the cellar floor of Truax Tavern! Was Isaac Truax and his son in on this? Did they help cover up the murders? Did they take these secrets to the grave?
If you are to visit this mysterious site within the Pine Bush you will find a burial site for the Truax family after a short walk into the woods. Full Dark Paranormal Explorers paid a visit to the burial grounds in an attempt to speak to the other side. What will happen when you are there? You won't know, unless you are brave enough to go.
Entrance to the Truax Burial Gounds
Washington Park Cemetery, Albany
Washington Park in Albany was once a cemetery. Some say bodies remain buried in the park.
The 'Lady In The Lake' Is Lake Placids Most Macabre and Unexplained Ghost Story
Ghost Station of Manhattan
Take the 6 Train back in time and grab a glimpse of the "Ghost Station" of lower Manhattan