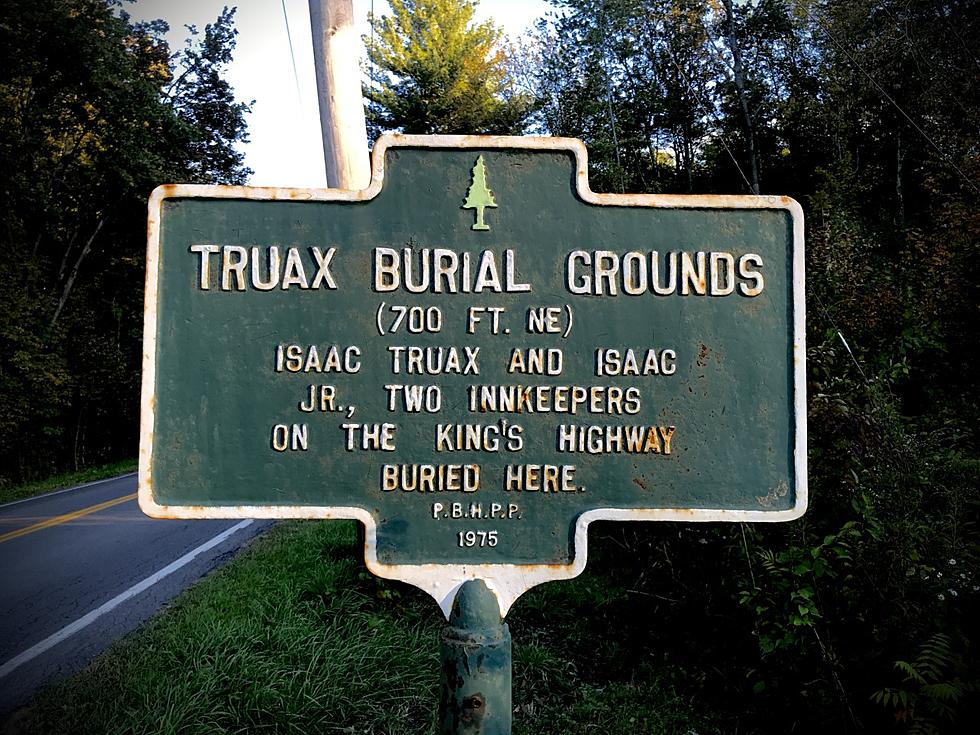 This Busy Schenectady Road Has a Murderous Past! Urban Legend or Fact?
Karolyi - Townsquare Media
New York State has some beautiful country roads through the Capital Region. King's Road in Schenectady, inside the Albany Pine Bush, is a scenic ride no matter what the season but did you know there was a time that this road was known for murder?
On my way to work one day I noticed a couple of those roadside historical markers. One read 'Isaac J. Truax Tavern' and the other read 'Truax Burial Grounds'! Burial grounds? Upon further investigation I learned that theft, scalping and murder was commonplace here and some say bodies are still hidden around the property.
According to albanypinebush.org, Isaac Truax ran Truax Tavern on King's Highway, King's Road today. Rumors flowed as a place for gangs that would rob fur traders, murder them and escape to the woods. sites.rootsweb.com reports that, although people went missing, the bodies never turned up. Until one day.
I have read a few reports, but could not definitively confirm, an excavation of the tavern site that took place in the 1970's. During the process, several human skeletons were allegedly found buried in what was once the cellar floor of Truax Tavern! Did the Truax family help cover up the murders? Did they take these secrets to the grave?
If you are to visit this mysterious site within the Pine Bush you will find a burial site for the Truax family after a short walk into the woods. Full Dark Paranormal Explorers paid a visit to the burial grounds in an attempt to speak to the other side. What will happen when you are there? You won't know, unless you are brave enough to go.
Entrance to the Truax Burial Gounds
Behind "The Gates Of Hell" The Abandoned Brunswick Cemetery
The Only 'Legally Declared' Haunted House Is Here In New York
Abandoned Lodge Sits Alone In the Woods of New York
Legend has it that this vacation destination closed following a tragic car accident.