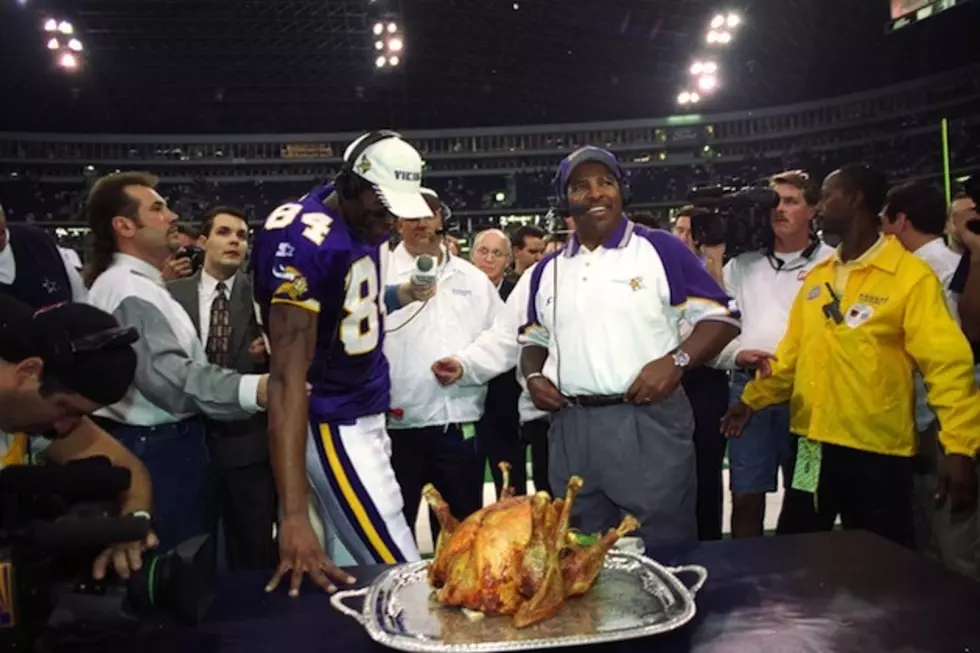 Best Thanksgiving Day Sports Tradition?
Getty Images
For Capital Region sports fans, 2020 has been a rough year. It has been eight long months since a college or professional team sporting event has been played. Despite the long wait for sports to return, some sports fanatics will find ways to continue to celebrate the holiday. What are the best sports themed Thanksgiving Day traditions? Do you watch the NFL together? Is it a Turkey Bowl in the backyard?
Or is 2020 offering you a chance to begin new traditions. Will this year be the first year you wake up early and place your legal sports wagers on NFL and college games? Will it be virtual Turkey Bowl on the PS5? Or will fantasy football be the determining factor on who gets this year's leftovers?
This week is the 12th edition of the 2020 season of WTF (What the Fantasy) podcast. Hosted by CBS 6's Chet Davis, 104.5 The Team's Tom "Goz" Goslowski, and fantasy insider Kyle Ray, this weekly podcast will help you win your fantasy football matchups each week.
You can share some of the questions you want the guys to answer next week on the podcast by leaving a message on the FREE 104.5 The Team app which you can download below. Or you can leave a question to a fantasy football question or offer your take on your favorite Thanksgiving Day sports tradition by tweeting to the guys on Twitter:
@WhatThe_Fantasy
@TomGozz
@Ray8134
@ChetDavisCBS6
Enter your number to get our free mobile app
The What The Fantasy Podcast will be posted throughout the NFL season exclusively on 1045Theteam.com and on the FREE 104.5 The Team app. Check back later this afternoon to listen to this week's complete edition.