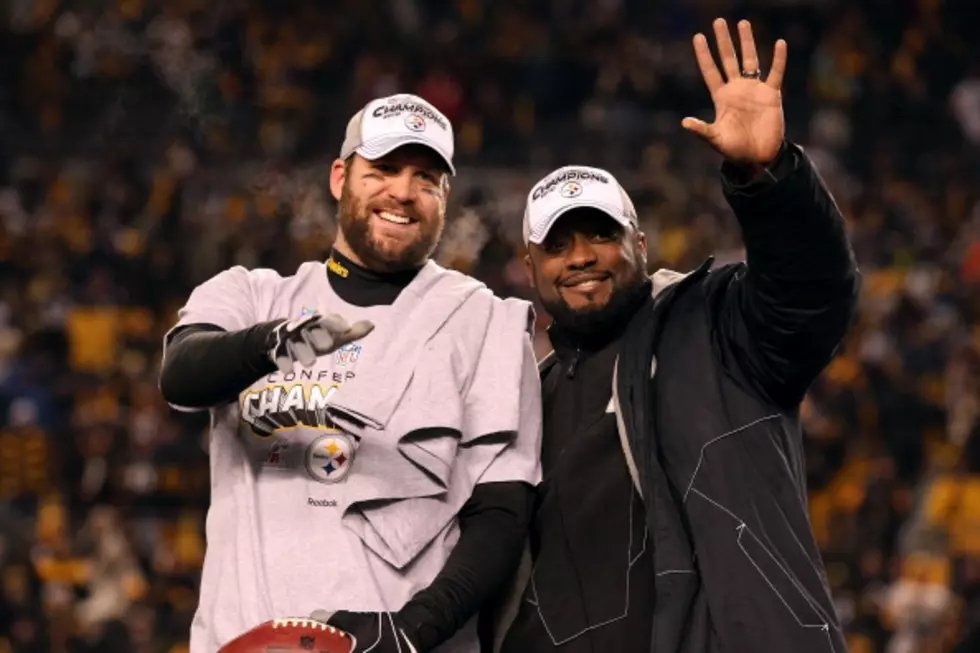 Al Bello, Getty Images
No, Ben Roethlisburger didn't make a really bad decision in an 18-and-over bar again - he made a big play in another really close game!
His latest clutch play came late in the 4th quarter against the Jets in the AFC Championship game. 
While clinging to a 24-19 lead, facing a 3rd and 6, the Steelers could have easily chosen to run the ball - which would have taken more time off the clock.  I'm sure 31 of the other coaches in the NFL would have gone that route - but not Mike Tomlin.  He has enough confidence in his quarterback in those situations.
And guess what?  To no one's surprise, Roethlisburger delivered.  A perfect strike to Antonio Brown for a 14 yard gain gave the Steelers a 1st down and another trip to the Super Bowl - their 3rd in the last 6 years.
Let's face it - Roethlisburger was pretty bad against the Jets (10 of 19 for 133 yards with zero TD's, 2 interceptions and a 35.5 rating).  But somehow he's got great instincts to make things happen when his team needs it most. 
I'd rather have my quarterback with a 35.5 rating and 3 Super Bowl appearances in 6 years than be Phillip Rivers!!!  Rivers might lead the league in stats every year but how many rings does he have?  How many Super Bowls has he been to?  How many big plays has Rivers made in the clutch?
It's never, ever pretty or easy but when the chips are down, Ben delivers!
That's what the NFL is all about - winning, right?