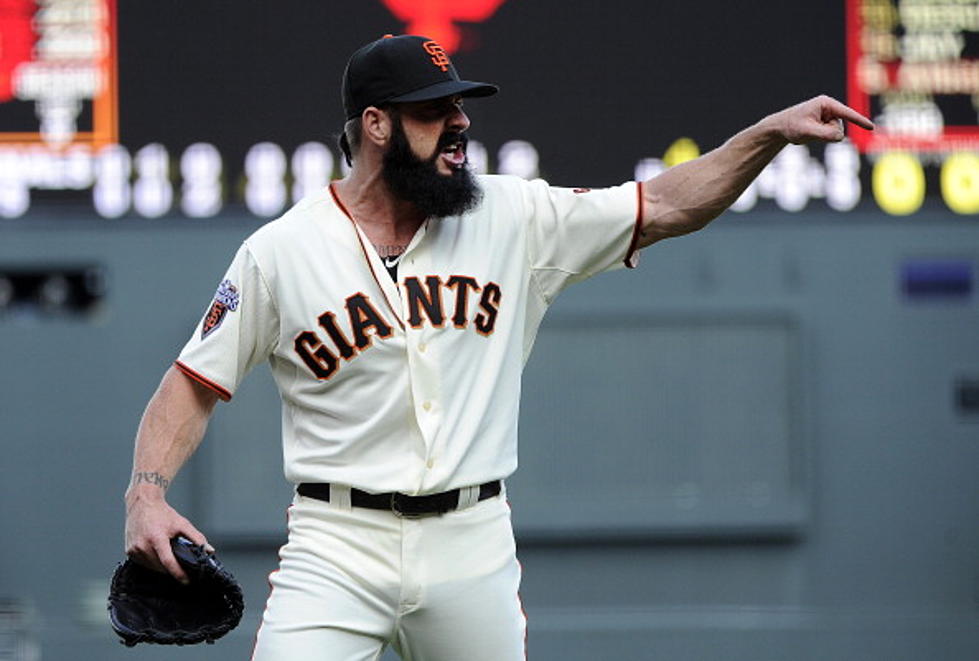 Brian Wilson's Comeback is On!
Thearon W. Henderson/Getty Images
One of the most entertaining baseball players to ever play the game is trying to rejuvenate his once great career. Whether it was on the field with his performance that led him to three all-star appearances, two World Series Rings with the San Francisco Giants, and his 172 career saves or his off, the field actions that have kept us as fans very entertained. Including moments such as the Machine, his beard turning into a monster on an ESPN commercial, Wilson battling his video game self in an ad for the video game MLB The Show, or even "Got Heem."
After being out of the league for two and half years, he's trying to make a comeback as a knuckleballer. The once hard-throwing closer who could reach in the high 90's and had a slider that was devastating to opposing hitters will now try to become a knuckleball pitcher and get hitters to swing and miss on a ball that dances through the strike zone. A significant change for any player to try and accomplish but not impossible. Look below at some of the players that have already achieved this goal.
-Tim Wakefield started out at a power-hitting infielder for the Pittsburgh Pirates before a major slump almost ended his career. The coaching staff saw him messing around while throwing knuckleballs in warm-ups and they decided to try him on the mound. He played for 19 seasons and retired at the age of 45.
-R.A. Dickey was a first round pick for the Texas Rangers and was then discovered to have a missing ligament in his right elbow. He then developed the knuckleball which saved his career, and he's now a member of the Atlanta Braves.
-Steven Wright who's a knuckleball pitcher for the Boston Red Sox was able to transform his career by developing this pitch. After bouncing back and forth between the majors and minors, he decided it was time to move in a different direction. Wright has now found some success in the recently in the majors posting a 13-6 record and an ERA of 3.33.
According to multiple reports, he's already thrown for a couple of teams this offseason and is now trying to find a new home that will welcome him while he makes his attempt back to the majors. According to Yahoo, Brian Wilson stated "I always said that once my career was over I was coming back as a knuckleballer, I'm good with it. Man, I get to play a game. It's going to be pretty fun." and he told Yahoo "I can already see myself out there, throwing up some waffles."More importantly, Brian Wilson has shaved his beard that has been all too famous to baseball fans, with a fresh start might as well have a freshly shaved face!
Make sure to check out the Sittin' Sportside Podcast exclusively on 104.5 the team!