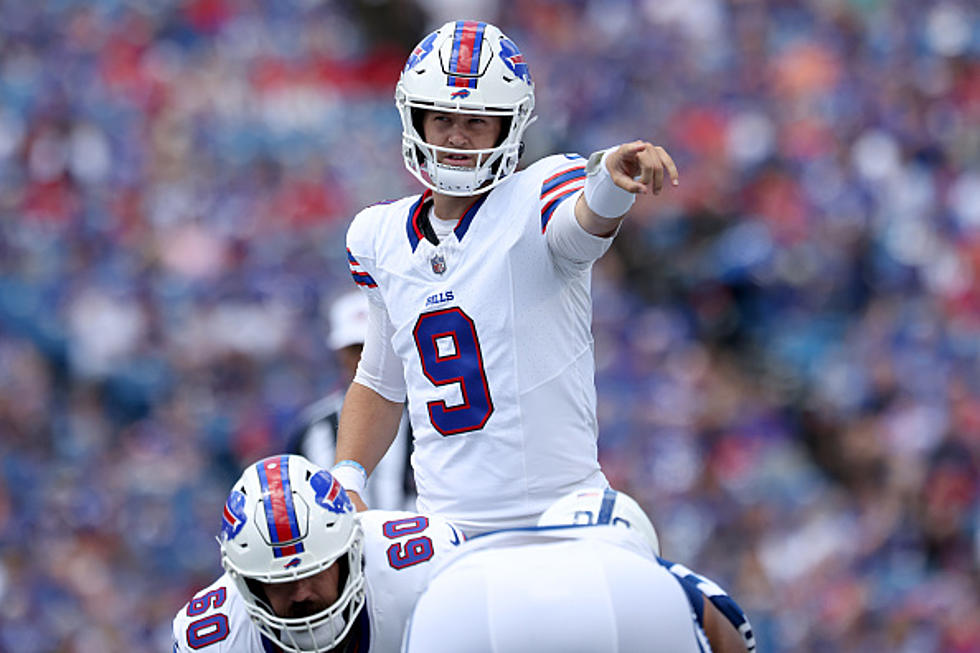 Buffalo's Season May Rely On Another QB Named Allen
Getty Images
The NFL is dubbed "a quarterback's league" and few teams demonstrate the position's importance, as the Buffalo Bills. Just like the Kansas City Chiefs with Mahomes, Buffalo goes as Allen goes. The last part of that statement may be true for the Bills' back-up QB position, as well.
27-year old Kyle Allen, who signed as a free agent in the offseason, is fighting 32-year old journeyman Matt Barkley for the position of Josh Allen's understudy. Allen, Kyle not Josh, signed as an un-drafted free agent bu Carolina in 2018 and started 12 games for the Panthers the next year. The team went 5-7 in Kyle Allen's starts. Head coach Sean McDermott isn't looking to build his team around a #2 quarterback. But he is looking for that person to step in and move the football. Allen played the entire first half against Indianapolis on Saturday and completed 8 of 15 passes for 122 yards. Kyle Allen's final pass of the afternoon was a touchdown...for the Colts. A pick-6. Barkley played the second half.
McDermott acknowledged to the media after the game that both players are in a competition of for the back-up role. The Bills head coach, heading into his 7th season at the helm in Buffalo, gave Matt Parrino of syracuse.com his quarterback analysis, "I thought it was kind of hot and cold at times. I thought that we moved the ball at times and then we stalled out or we weren't, more than anything, productive enough on early downs in the first half. And then in the second half, I felt (was) a little bit better moving the ball on a more consistent basis (and) Matt getting the ball out. I thought he got into a good rhythm and my hat goes off to him." That sounds like round-one went to Matt Barkley.
How did the 'other' quarterback named Allen feel his performance went on Saturday? Kyle Allen broke down his performance for the media after the game. "I think last time I talked to you guys. We just wanted to execute. We wanted to put some plays together. I thought had some good third-down conversions. We'd like to get the ball in the end zone more but I mean, just overall I was pretty happy with it." I'm not sure Sean McDermott agreed and his opinion counts most.
Unless Kyle Allen will be "happy" being the "emergency QB", he'll have to step it up his preseason performance. For this roll, there is some time for Kyle Allen. Matt Barkley has been in Buffalo and understands the offense better, at this point. Allen's size and athleticism would prove to be beneficial for Buffalo, if Kyle has to replace his non-relative, Josh. It should be a fun competition to watch in training camp.
Upstate NY State Park Named Among Best Hiking Spots in America - See Photos
An Upstate New York state park has been named among the best hiking spots in America for 2023. Have you ever explored this incredible terrain?
Dumbest Driving Moves Seen In New York
You have spoken and these are the dumbest driving moves seen in New York State. Be safe out there.