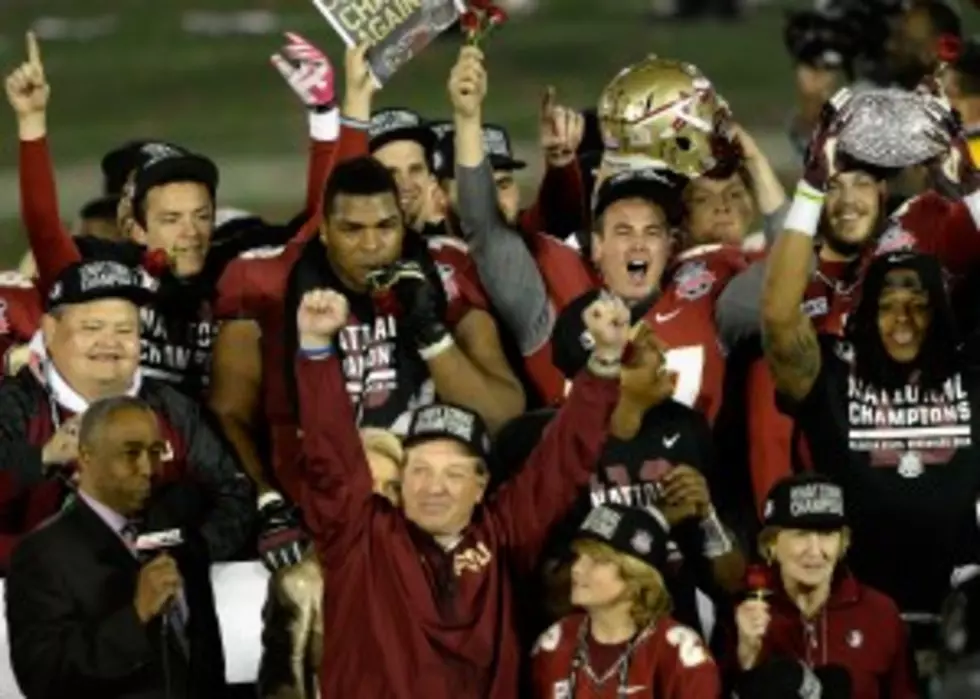 Buh-Bye BCS, Hello College Playoffs!
Getty Images
Florida State had a chance to win the first ever BCS title game in 1998 and lost to Tennessee. Perhaps that's why it's most appropriate that they won the final BCS National Championship ever.
Bye-Bye BCS. Hello, playoff system!
Armen Williams on 104.5 The Team broke down the positives and negatives of the BCS going away and the four-team playoff system starting next year.
PODCAST: Armen breaks down the future NCAA playoff system