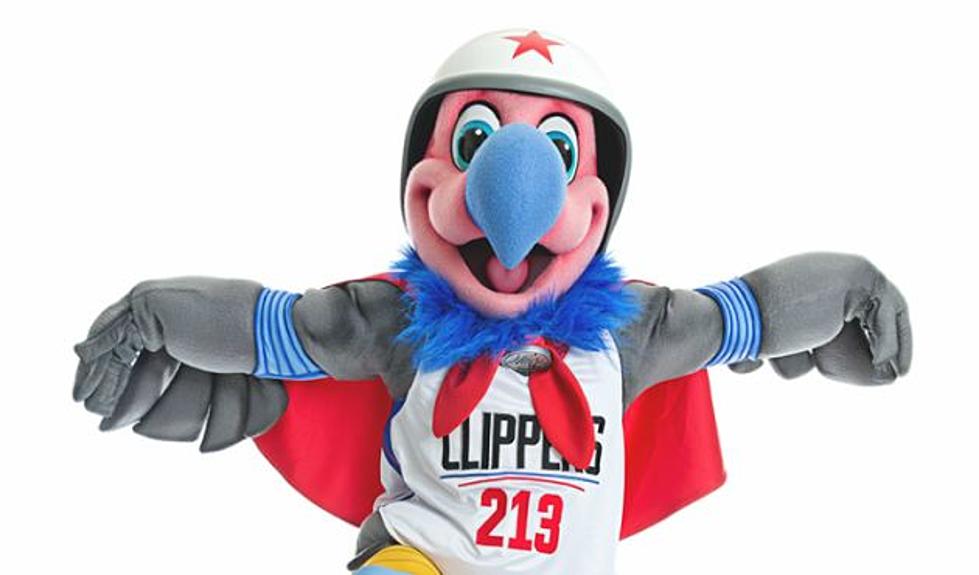 Clippers Unveil New Mascot
Credit: L.A. Clippers
The Los Angeles Clippers have been on the rise of late as the NBA season winds down. Yesterday, the team made a new acquisition to their team. One we probably didn't see coming.
The Clippers and owner Steve Ballmer introduced their new mascot 'Chuck the Condor' during halftime of yesterday's win over the Brooklyn Nets.
Chuck is gray with a pink head and a large blue nose. He wears a Clippers cape and has a red-and-white helmet that he can remove.
Critiquing the Clippers new mascot, I've gotta say I'm kind of bummed. This looks like a terrible attempt at a new cereal mascot. This looks like if Toucan Sam and Franken Berry had a child. There could have been way better options to choose from. For example, their name is the 'Clippers'; that's a boring name; so why not have you mascot be something absolutely ridiculous, such as a giant toenail clipper or a dunking hedge clipper. But, I guess Chuck the Condor will have to do for now.