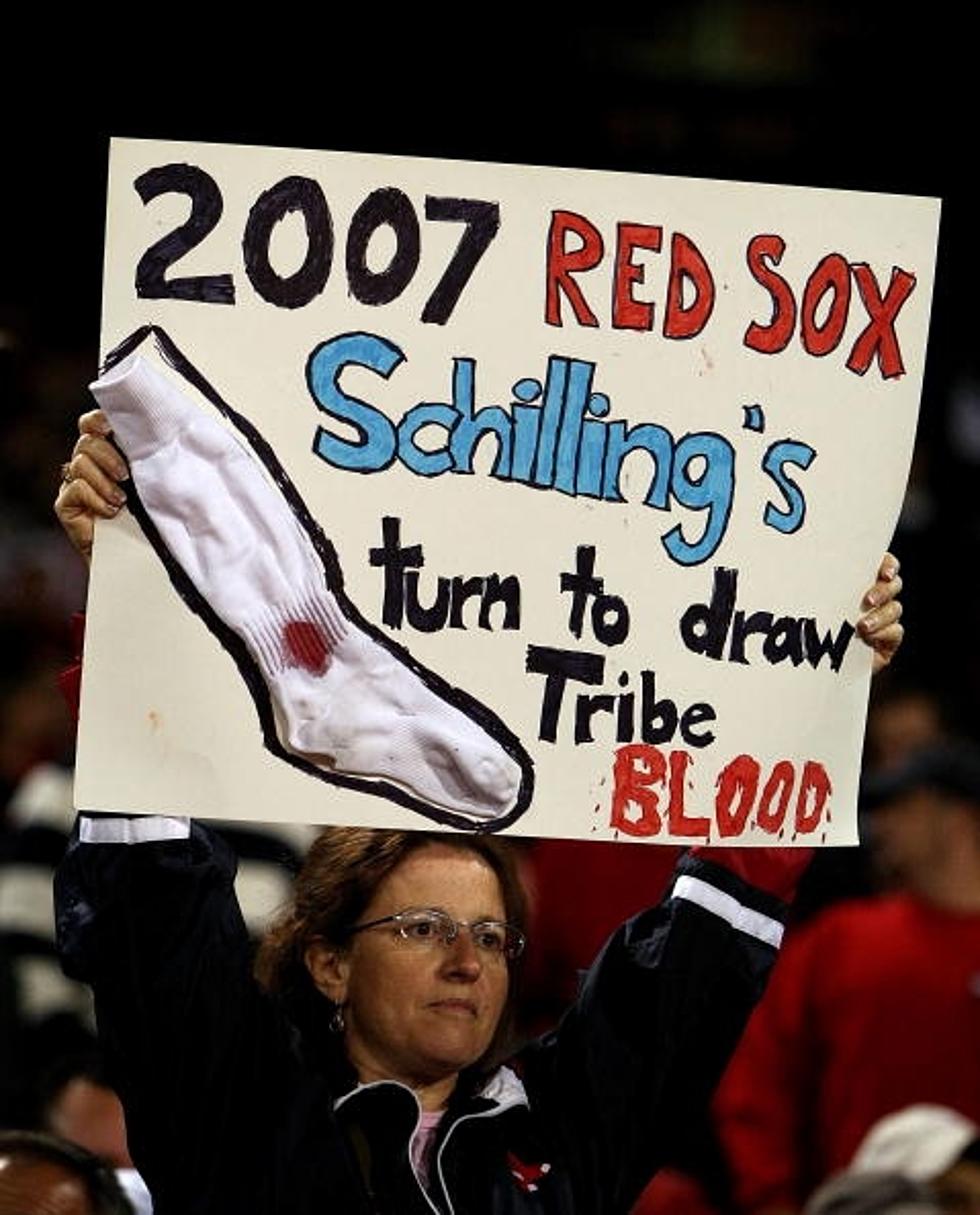 Curt Schilling's Bloody Sock May Be For Sale
Getty Images
There is nothing in sports more overblown than Curt Schilling's infamous "bloody sock." There is no fabled folklore more coveted in the city of Boston and bemoaned everywhere else that the oft told tale of the time Curt Schilling pitched with a few dabs of blood on from his ankle. Well, now, due to Schillings inept business acumen, that piece of history can be yours.
After seeing his video game company go belly up, Schilling listed the sock, along with other memorabilia, as collateral to a bank last month. His company, 38 Studios, filed for bankruptcy in June after receiving a $75 million loan from the state of Massachusetts to relocate.
How anyone could accept a dirty piece of laundry as collateral, I have no idea. The bloodstain looks more like the result of a popped pimple on his ankle than a war wound, and even if it were to be respected as a great sports movement, a framed sock on your wall doesn't have the same ring as a game worn jersey or a signed baseball. I mean, if socks covered in dried bodily fluids were worth millions, eighth grade boys would be recession proof. I think Curt would be better off selling one of his Baseball Tonight suits instead. At least those things have practical value, like covering the infield during a rain delay or making sure Rex Ryan has something that'll fit him if his lap-band snaps. Regardless, it does seem that the lauded sock may be up for grabs soon, so all you Red Sox fans start saving up now; I'm sure it'll go great with that plaster cast of Nomar Garciaparra's nose and the McRib wrapper you picked out of the trash that you're pretty sure was Mo Vaughn's. Sweet life.