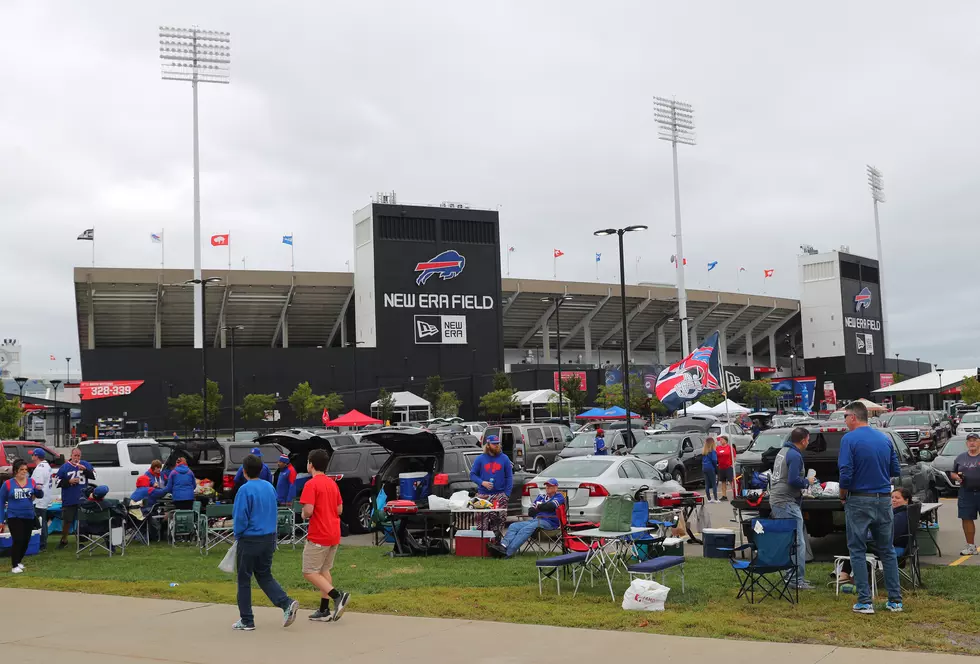 East Aurora Bride Goes Through Table During Wedding Entrance
Getty Images
Everyone knows that the Buffalo Bills version of the Shout Song is mandatory to be played during any Western New York wedding. But, one bride over the weekend did not wait for just the 'Shout Song' to get in the spirit of Buffalo Bills football.
The new Liz Van Horn and her husband walked into their wedding venue with all of their friends and family looking on and Liz jumped through a table, a Buffalo Bills Mafia tradition. Now, the video on social media has been shared hundreds of times between certain Bills Facebook groups.
Take a look at the video taken over the weekend from their wedding at Chaffee!
Speaking of the Buffalo Bills, there will be a Fourth of July Fireworks Show on Independence Day at Highmark Stadium this year! Starting at 8pm on the 4th, you can bring the whole family down to the stadium and watch the firework show right in the parking lot! There are going to be four parking lots open that you can park your car in: Highmark Stadium's Fieldhouse Lot and lots 1, 3 and 4.
The event will cost you 5 bucks per carload and all of the money that is raised will go to the parking will be on a first-come, first-served basis and you can bring chairs and coolers.....but, no tailgating.
Exoctic Pets You Can Own In New York State
LOOK: Stunning animal photos from around the world
From grazing Tibetan antelope to migrating monarch butterflies, these 50 photos of wildlife around the world capture the staggering grace of the animal kingdom. The forthcoming gallery runs sequentially from air to land to water, and focuses on birds, land mammals, aquatic life, and insects as they work in pairs or groups, or sometimes all on their own.
LOOK: 30 fascinating facts about sleep in the animal kingdom