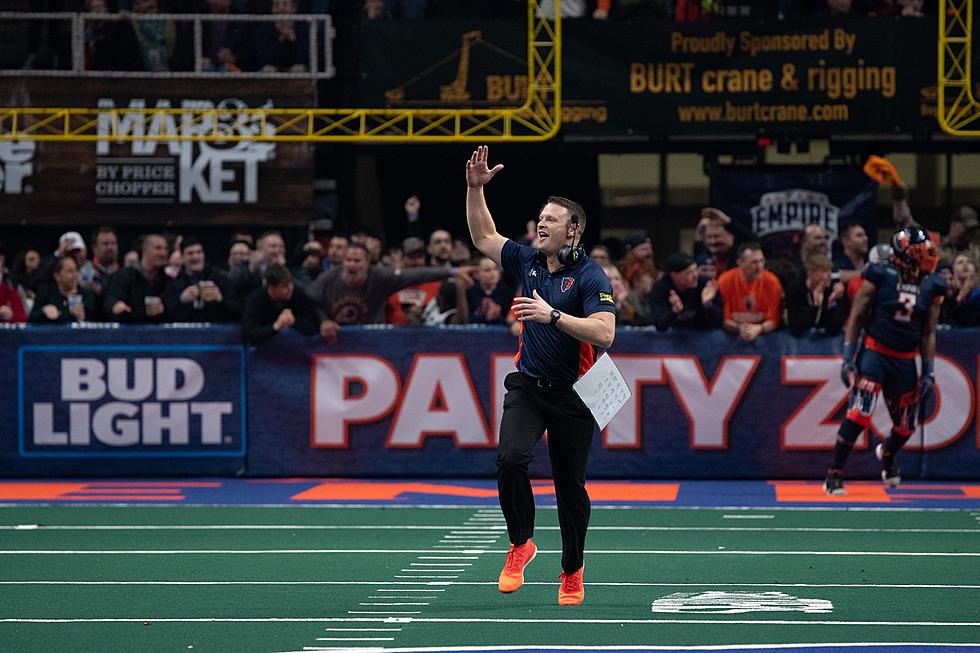 Empire Build Points Cushion in Playoff Series with Baltimore
Albany Empire Rob Keefe
The mantra all season for the 2019 Albany Empire has been "unfinished business" and they took care of it in game one of the two-game playoff series against the Baltimore Brigade.
If you remember last season's debut of a new playoff format in the Arena Football League, you remember the Empire splitting their playoff series with Washington but being sent home on aggregate points. With the same tiebreaker at play this year, Rob Keefe and company built a big cushion against the Brigade Saturday night. A 61-26 blowout now means Albany would have to lose by more than five touchdowns in order to be left out of the Arena Bowl in a couple of weeks.
More than 9,000 people filled the Times Union Center and watched as Tommy Grady threw seven touchdowns, five of them to wide receiver Quentin Sims. The defense did more than hold up its end of the bargain. After the Brigade returned the game's opening kickoff for a touchdown, Albany didn't surrender another single point until the third quarter.
Game two of the series is Saturday, August 3 at 7pm in Baltimore.