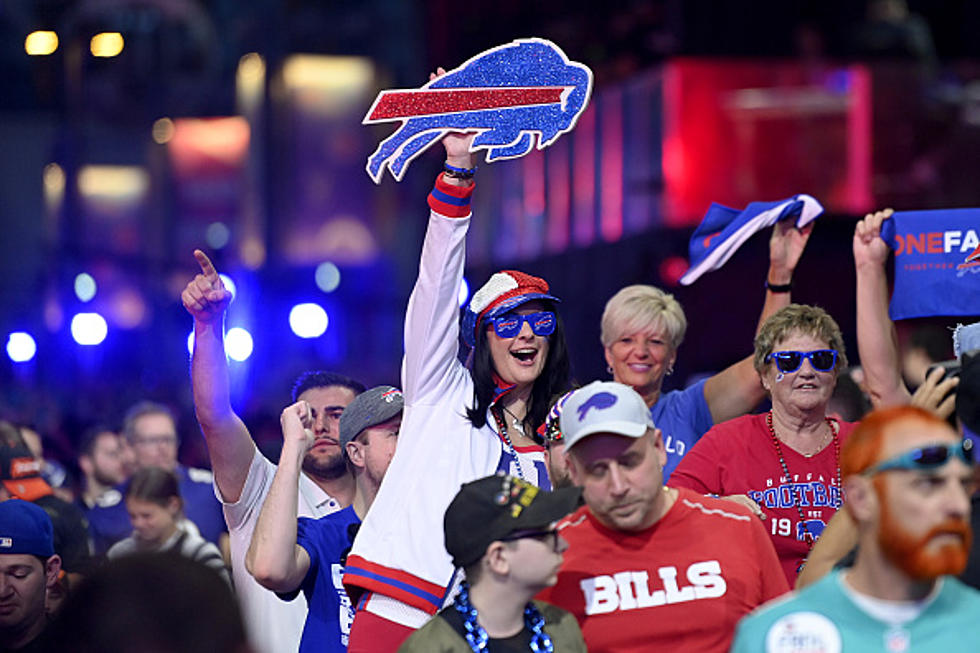 First Round Of NFL Draft Likely Sees Buffalo Bills As Spectators
Getty Images
Like every other team, the Buffalo Bills are busy this week trying to surpass the Kansas City Chiefs. On Thursday, the 2023 NFL Draft will be held at Union Station in Kanas City. Buffalo fans may have to be patient this year to enjoy their team's participation.
Bills Mafia is expected to travel and show up in full force at the NFL's premier April event. However, all indications appear to be leaning towards the Bills passing on the First Round.
According to Matt Miller of ESPN, one rival NFL scout evaluated the Buffalo Bills roster and told him, "They have six picks and a lot more needs than that." That appraisal leads many to believe that Buffalo will indeed trade down, in order to fill some holes. That possibility is certainly on the mind of general manager Brandon Beane, according to friend of The Drive with Charlie & Dan, Bills beat writer, Ryann Talbot of syracuse.com.
Beane told Talbot, "If I was in Vegas right now putting money down, I would say if we were going to do anything, it'd be more likely to go back than go up. But listen, you're talking to a guy who gets antsy at times and goes up and gets guys so Vegas probably would still go against what I just suggested would happen."
Beane is certainly a general manager that likes to keep his opponents guessing. Deep rosters win championships. The Bills depth is questionable at some key positions, like linebacker and wide receiver. However, that is all prior to the draft. The Bills did a solid job in free agency and will certainly make the most of the draft, after the first round!
SPAC Confirmed: These Artists Will Play Saratoga In 2023
25 dates have been confirmed and are either on sale or about to go on sale for the 2023 season at Saratoga Performing Arts Center. Here is your complete guide.
2023-2024 Capital Region Concert Calendar
This Concert Calendar is updated regularly so keep checking back for the latest!
Abandoned New York Mansion with Left Sports Car In Garage
Everything was left behind in this Upstate New York mansion and I mean everything. Pianos, arcade games and wait until you see the classic car left in the garage.