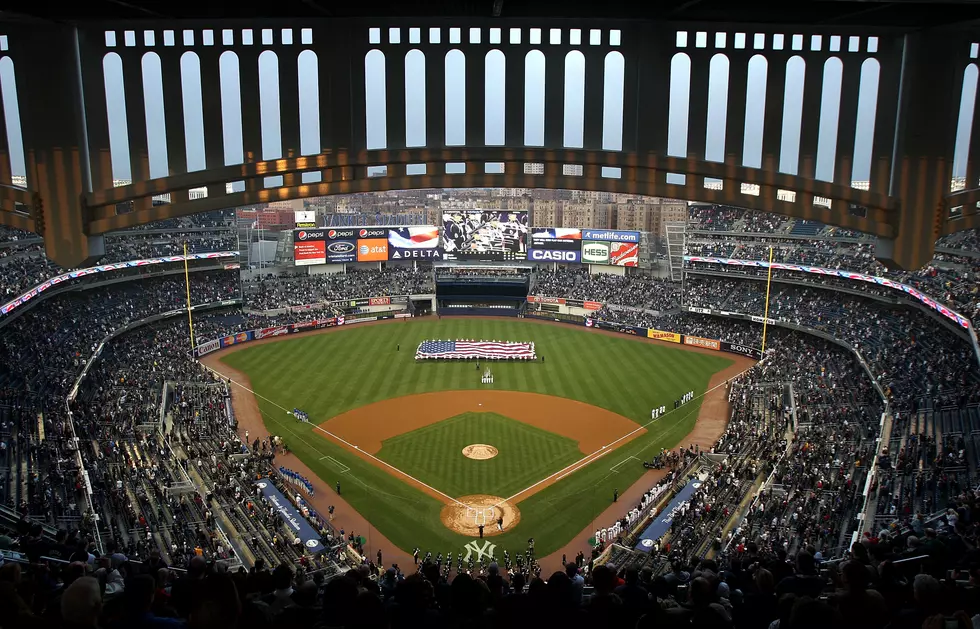 Five Reasons The Yankees Will Win The World Series
Getty Images
Spring Training is getting under way across Major League Baseball and right this very moment every fan base has hope...well maybe not Baltimore and Miami. Last year we saw the "Super Teams" rise to the top as three teams won 100 or more games and ultimately the Boston Red Sox were able to win it all. I think those same three teams will be top of the heap again this year with one difference, this year the Yankees win the World Series.
Now I know that Red Sox fan either won't read this or will simply dismiss it as "Yankee Homer Talk." Which is fine because the Red Sox are clearly the largest hurdle to winning the World Series. I expect the Red Sox to continue to be a Super Team as well as the Astros but I think the Yankees are just a little better. Here are my Five Reasons Why the Yankees will win the World Series this year.
5) It's insanely hard to repeat as World Series Champion. The last team to win more than one WS in a row was, in fact, the Yankees who won from 1998 to 2000. Add that to the fact that Craig Kimbrel is no longer the closer for the Red Sox and it will be very hard for the Red Sox to win back to back.
4) The Yankees will have more of the good. J.A. Happ, Luke Voit and Aaron Judge will be there the whole season. The Yankees traded for pitcher J.A. Happ and first baseman Luke Voit which were huge improvements to their respective positions. Now you have them all season. Judge missed 50 games, you can't plan for injuries like that but 30 - 40 more games from the big fella will be great for the Yankees.
3) The young guys will be better thanks to a year of MLB under their belts. Gleyber Torres, Miguel Andujar and Jonathan Loaisiga all have special talent and now have experience. Barring a "Sophomore Slump" Andujar's defense should be better, Torres' offense should be more consistent and Loaisiga was basically an unknown that pitched well when needed. Now if Loaisiga is needed in the starting rotation there's far less fear.
2) The Yankees added LHP James Paxton, SS Troy Tulowitzki, INF DJ LeMahieu, RHP Adam Ottavino and got rid of RHP Sonny Gray. The rotation is far better with Paxton, Tulo and LeMahieu add depth and possibly real talent to the infield and Ottavino was a top reliever last season.
1) Hal Steinbrenner and Brian Cashman "aren't done until they're done." As much as I believe this is a "Fully functional Deathstar" and the Yankees can win with who's on this roster, I take great comfort knowing if moves are needed to get them over the top they will happen.
Now I will watch as Red Sox fan loses his or her minds over my prediction. lol