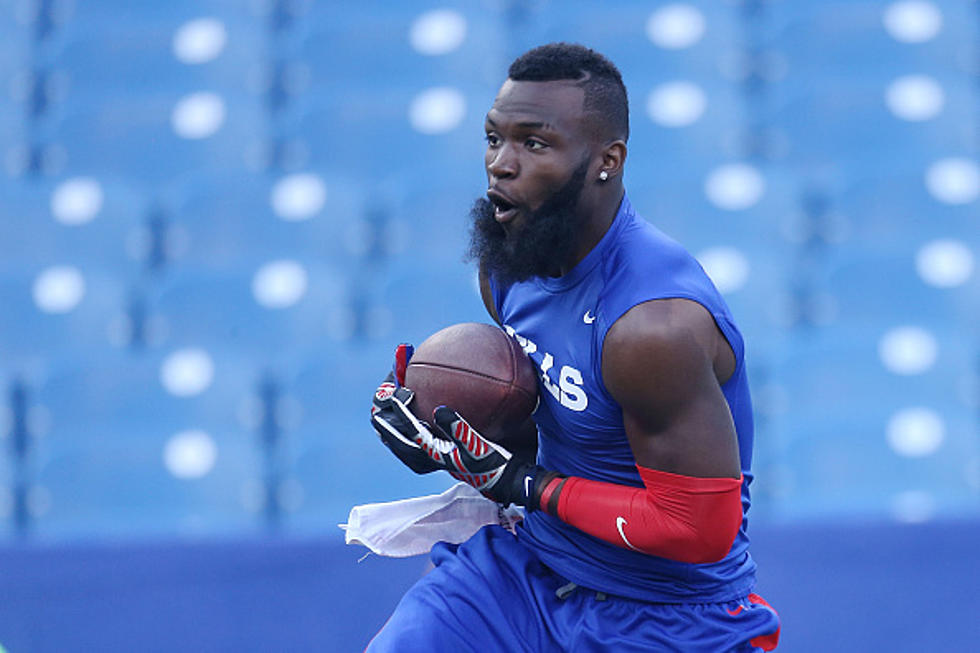 Update: Former Syracuse Star & Buffalo Bills WR On Life Support
Getty Images
As of Wednesday evening, former Buffalo Bills and Syracuse Orange football player Mike Williams has not died as originally reported by Spectrum News 1 in Buffalo. Williams was severely injured in a construction accident on September 1st and according to the mother of his daughter, is still alive.
Williams was a standout wide receiver with the Syracuse Orange, scoring 20 touchdowns between 2006-09. The dynamic wide-out was selected in the 4th round by the Tampa Bay Buccaneers in 2010. According to cbssports.com, Mike Williams remains alive but is on life support. According to the mother of his 8-year-old daughter, Tierney Lyle. The former Syracuse standout was to be removed from life support in the ICU, that has yet to occur.
Mike Williams is 36 years old. In addition to the erroneous report from Spectrum News 1 in Buffalo, nypost.com said that a GoFundMe page was set up by Latrina Moore. On the fundraising page, it said that a steel beam hit Williams in the head, while he was on a job site on September 1st.
According to nypost.com, former Tampa Bay Bucs teammate Gerald McCoy honored Williams on X, formerly Twitter."Dang man hurts my heart seeing the news of my former teammate and Buccaneers 2010 draft class brother Mike Williams. Always great energy brought joy and laughter to the locker room and a heck of a player!! Prayers and blessings to his family!!" Mike Williams was named to the Pro Football Writers of America NFL All-Rookie Team after scoring 11 touchdowns in 2010. Williams was traded by the Bucs to his hometown Bills in 2014. In the unfortunate world of 'get the story first', instead of 'get the story right' news, these reports happen far too often.
Dumbest Driving Moves Seen In New York
You have spoken and these are the dumbest driving moves seen in New York State. Be safe out there.
Upstate NY State Park Named Among Best Hiking Spots in America - See Photos
An Upstate New York state park has been named among the best hiking spots in America for 2023. Have you ever explored this incredible terrain?
Ten New York Yankees Who Cannot Be Back in The Bronx in 2024
With hopes of a playoff berth fading fast for the New York Yankees in 2023, the team needs to focus on 2024. These changes need to be made, and fast.