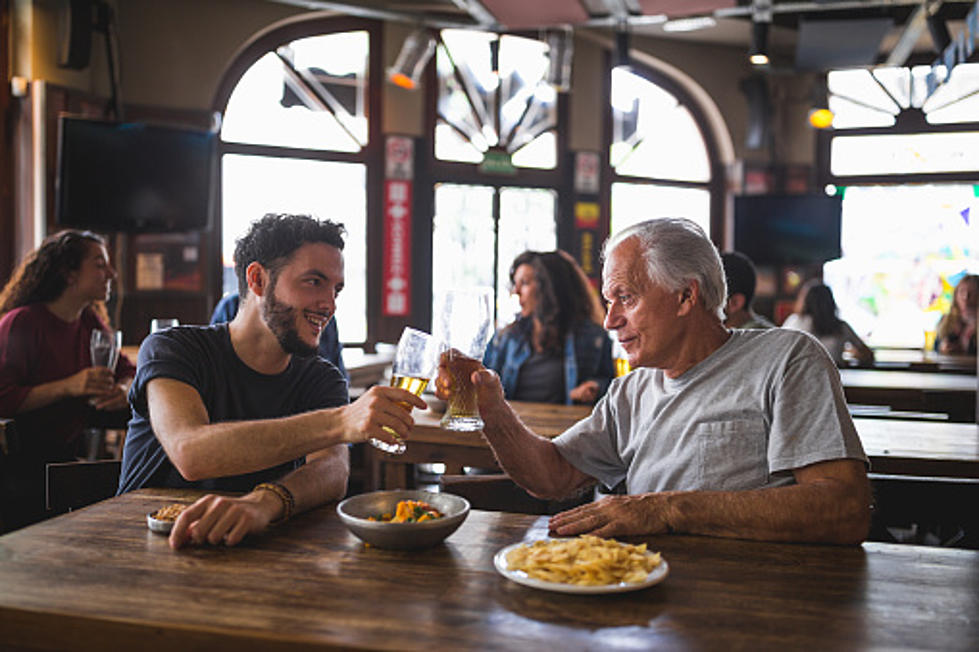 Generations Team Up Across Capital Region For Fantasy Football
Getty Images
As millions of Americans are, or have been, engaging in fantasy football drafts across the country this week, a popular phenomenon continues to occur. Sports are bridging the generational divide like few other activities.
Be it fathers and sons playing catch in the backyard or moms and daughters shooting hoops in the driveway, athletic activities or events are in the forefront of many parent/child relationships. In recent years, an explosion of fantasy sports have climbed into the realm of 'sports activities.'
I am rather new to fantasy sports. Working in college athletics for two decades, we weren't allowed to participate in fantasy sports leagues. Now I can. Thursday night was my fantasy football draft, and as my dad always told me, 'utilize your resources.' My son recently graduated from college and has been playing fantasy football for years. Thursday, my son became my draft board expert.
It was cool 'playing NFL general manager' with my adult son. We we drafted Cincinnati Bengals quarterback for a great price and the two of us feverishly high-fived. When, Andrew thought his father paid too much for New York Giants tight end, Waller, he took no time to mock me. I still thought I underpaid, but that is what makes all of this so great. Sports have always brought us and many other parents and their children together. Following each others' fantasy football teams is another cool rung in our parent/child ladder together. It's certainly a fun way to keep 'playing' games with your kids, even when they are working adults.
Ten New York Yankees Who Cannot Be Back in The Bronx in 2024
With hopes of a playoff berth fading fast for the New York Yankees in 2023, the team needs to focus on 2024. These changes need to be made, and fast.
Dumbest Driving Moves Seen In New York
You have spoken and these are the dumbest driving moves seen in New York State. Be safe out there.
Upstate NY State Park Named Among Best Hiking Spots in America - See Photos
An Upstate New York state park has been named among the best hiking spots in America for 2023. Have you ever explored this incredible terrain?