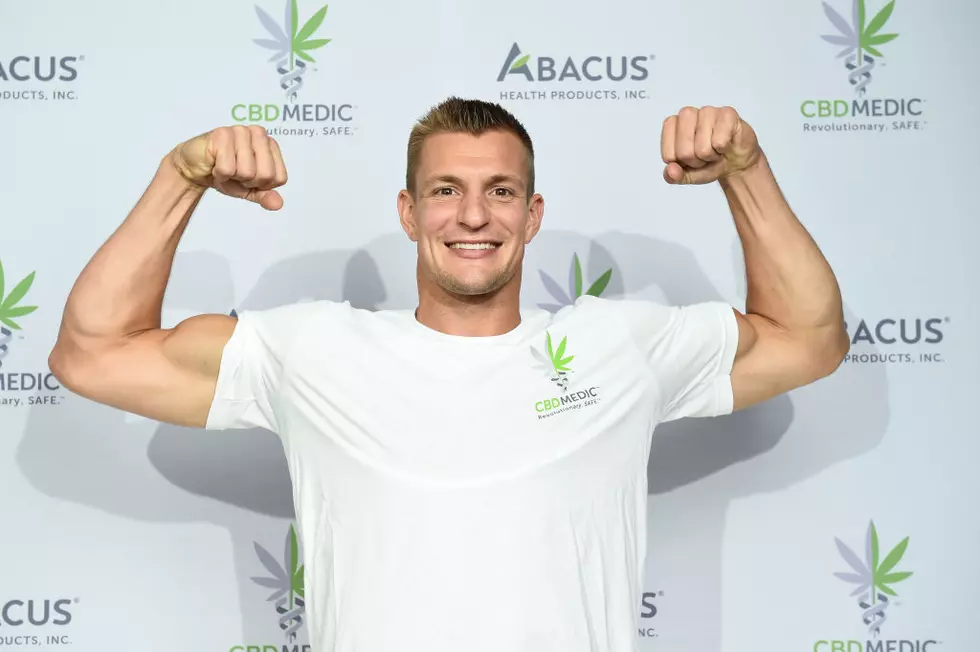 Gronk Loses 24/7 Title, Time To Focus On Football [VIDEO]
Getty Images for CBDMEDIC
Looks like the newest Tight End of the Tampa Bay Buccaneers, Rob Gronkowski will now be able to focus solely on his return to the NFL. Last night Gronk who was the reigning 24/7 Champion lost his belt to R Truth.
Gronk retired from the NFL after 9 years with the New England Patriots on March 24th of 2019. In his year-long retirement, he started a CBD company and signed a deal with the WWE. Gronk hosted Wrestlemania 36 which was supposed to be in a sold-out Raymond James Stadium in Tampa Florida. As we all know the coronavirus outbreak changed any mass gathering including the biggest night of pro-wrestling. Now hosting a fanless Wrestlemania at the WWE Performance Center Gronk would beat his friend Mojo Rawley for the 24/7 Championship.
Many people have wondered if Gronk would attempt to keep the 24/7 belt which needs to be defended 24 hours a day, 7 days a week while he returned to the NFL. The answer to that question is clearly no. Rob Gronkowski was attempting to make a Tik Tok video when former WWE 24/7 champ R Truth pinned him for the 1, 2, 3, and took the belt away. I'm sure this makes Gronk's long time friend and current Tampa Bay QB Tom Brady happy because now they can both focus on winning a title with the Buccaneers.
Enter your number to get our free mobile app