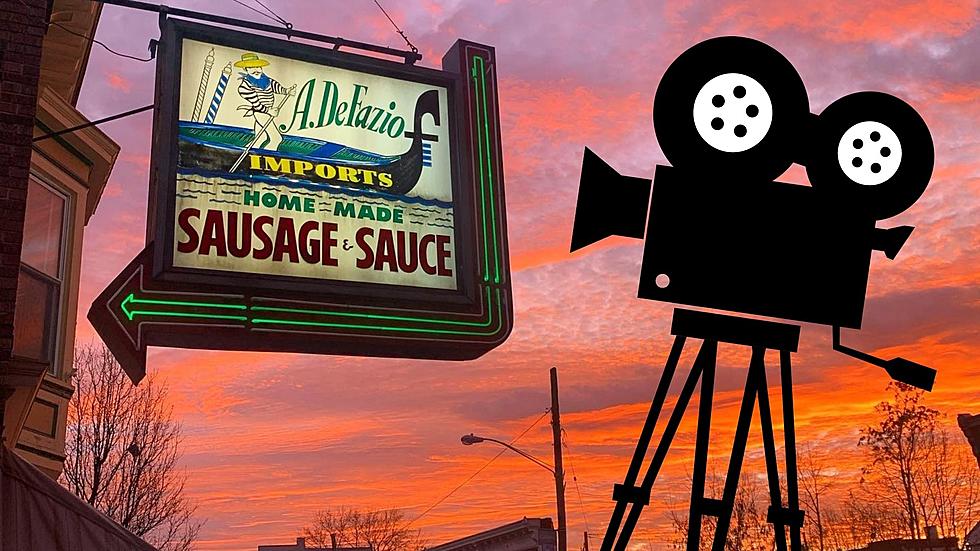 Hallmark to Shoot New Movie Inside Defazio's in Troy this Week
Photo: DeFazio's Facebook Page
DeFazio's in Troy has been getting quite a bit of positive press lately - and for good reason.  It's a legendary mom-and-pop-style Italian restaurant with outstanding food and classic ambiance, and for years it was Troy's best-kept secret.
But the cat is out of the bag now, and Defazio's is on fire!
Over the summer, Barstool's Dave Portnoy put the little eatery in Troy on the Mt. Rushmore's of pizza places when he scored it well above average and said that he'd rather sit and eat pizza at DeFazio's than be in Napa Valley.
What's next for this iconic restaurant?
On Monday, the restaurant made famous for their wood-fired pizzas and Italian imports and meals announced that they will be closed on Thursday while filmmakers from the Hallmark channel come in and use their Troy location for film production.
On their Facebook page they announced:
"Our import store will be closed this Thursday, 2/3, while it is being used for part of a Hallmark movie production, as an Italian market in NYC in the 1950s!! Stop in our pizzeria that day if you need any of our homemade pasta, sauces, Pecorino Romano, or meatballs. We expect an increase in pizza volume that day, so get your orders in early!" -Defazio's Troy Facebook

 
What movie is being filmed in Troy on Thursday?
The staff at DeFazio's didn't come right out and say, but it wasn't hard to figure out.  A quick Google search of "Hallmark movies that will feature a storyline from the 1950s" turned up one result that fit the bill.
According to Heavy.com, Hallmark studios are currently filming a movie "set in 1957 about a woman who dreams of becoming a Rockette much to her family's dismay."
Celebrities You Might Run Into In Upstate New York...Because They Live Here