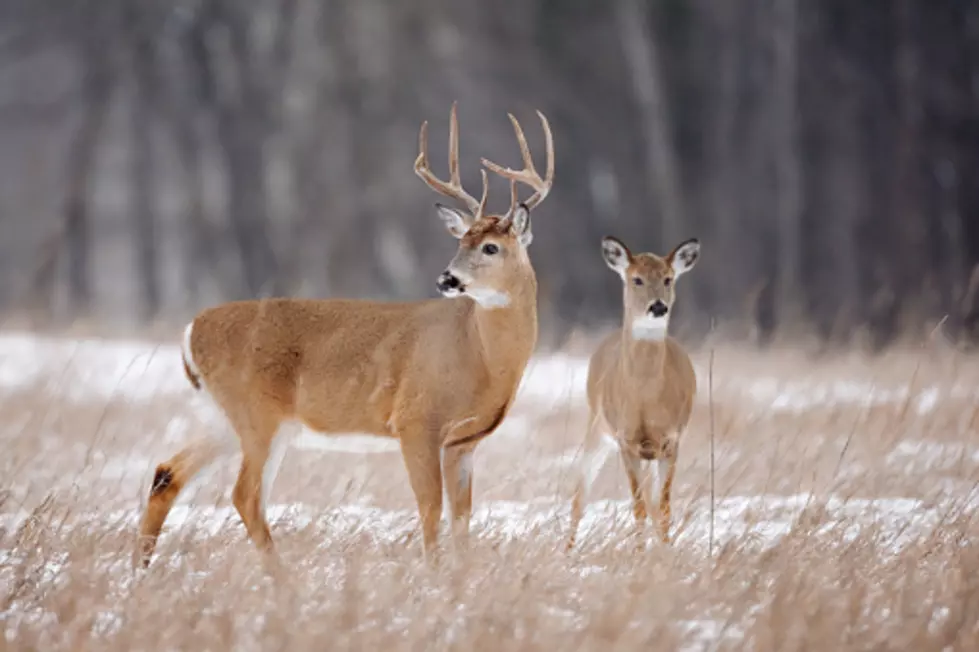 'Holiday Hunt' May Be In Jeopardy In Some New York Counties
Getty Images
Last year, a new deer hunting period was added to the Southern Zone, which includes most of Central New York, the Mohawk Valley, the Southern Tier, the Finger Lakes, and Western New York. It was introduced by lawmakers as the "Holiday Hunt," running December 26th of each year and running through New Years Day, January 1st. Hunters received the gift of an additional seven days of late season hunting with bows and muzzleloaders.
New York Department of Environmental Conservation Commissioner Basil Seggos said in the press release, "As part of our ongoing efforts to capitalize on the growing interest in hunting, we're excited to announce that beginning this December, the Holiday Deer Hunt will provide new opportunities for New Yorkers and visiting hunters to venture afield during a time when families and friends are gathered together for the holidays and students are home on school break."
The NYDEC felt this may be a good way for a new generation of hunters to learn. "The extended season is also a great time for younger hunters to go afield with experienced mentors and nurture their knowledge and skills as responsible members of the hunting community," Commissioner Seggos added. Now, according to Steve Featherstone of syracuse.com, less than one year later, lawmakers in Albany passed a bill that will allow New York Counties to "opt-out" of the "Holiday Hunt." The bill awaits Governor Hochul's signature but the law likely would not go into effect until 2023 because of local action that is required.
Not everyone was in favor of the extended hunting season. According to Featherstone, snowmobilers, in particular, opposed the "Holiday Hunt" prior to it becoming law. The snow riders main complaint is that extra hunting period cuts into their already limited riding season. The inaugural "Holiday Hunt" last year was a success with deer harvests increasing about 10 percent from 2020 according to the New York State Department of Environmental Conservation.
2023 - 2024 Capital Region Concert Calendar
Updated regularly so keep checking back!
Check Out These Vintage Photos Of Santa's Workshop In North Pole, New York
Santa's Workshop in North Pole, New York has been a Christmas tradition in the Adirondack Mountains for almost 75 years! In operation since 1949, Santa's Workshop is
known
as the "...forerunner of present-day theme parks in the United States." Sanat's Workshop is a year-round celebration of all things Christmas, featuring rides, special characters, real reindeer, a toy shop, and so much more according to their
website.
Talk a walk down memory lane in these photos below from 1955.
Look at The Dazzling Greenwich Holiday Lighted Tractor Parade Through the Years
Take a look at this amazing holiday tradition. This is the Greenwich Holiday Lighted Tractor Parade. It started in 2013 for locals to decorate their tractors and parade through town displaying the spirit of the holidays.