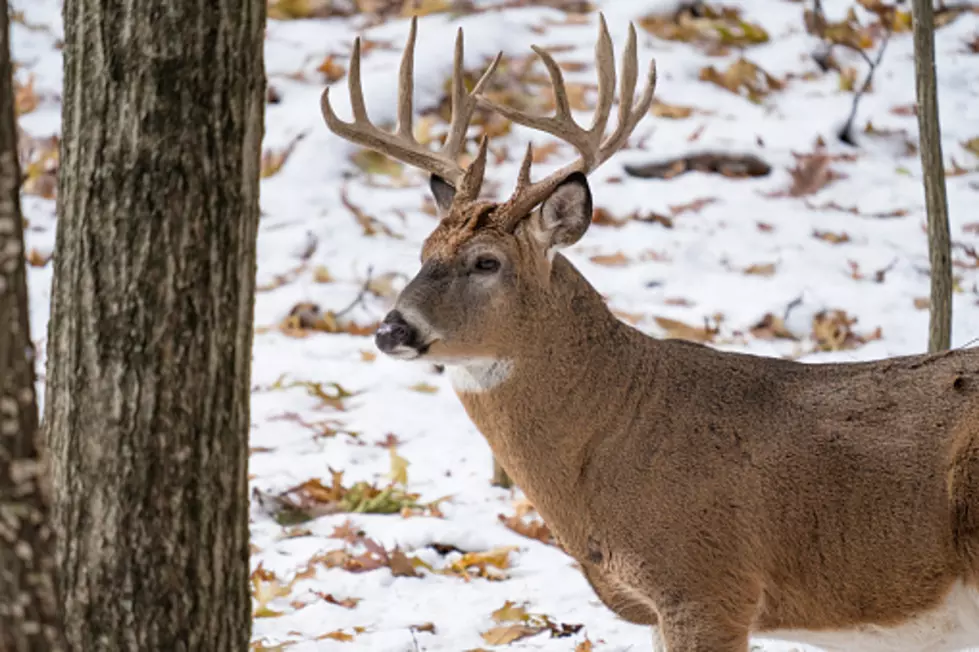 Gov. Hochul Vetoes Opt-Out Bill For New York's 'Holiday Hunt'
Getty Images
As reported here on December 6th, the New York State Legislature had passed a bill that would have allowed counties to opt-out of the 2021 'Holiday Hunt' law, which added a deer hunting period from December 26th through January 1st each year in the designated Southern Zone of New York State. For those non-hunters, the Southern Zone is just about everything south of the Adirondacks. Democratic State Senator, John Mannion sponsored the opt-out bill and another powerful democrat put an end to his endeavor.
Governor Kathy Hochul has reportedly vetoed the county opt-out bill for the 'Holiday Hunt' much to the dismay of her fellow democrat. Steve Featherstone of syracuse.com reported that Mannion provided a statement and said that he will continue to pursue a "legislative solution" allowing counties to opt out of the holiday hunt. "Deer hunters, sportsman's organizations, local governments, and conservation officers all supported this bill because it makes outdoor recreation safer and protects a deer population that is exhausted by this time of year," State Senator Mannion said in the statement.
Not everyone is unhappy that the opt-out bill was vetoed. The Department of Environmental Conservation, among others, was very much in favor of the 'Holiday Hunt.' They found it could be a valuable time grow the outdoor activity in New York State. The idea being, family members using the extended holiday to teach young hunters during that week. Other outdoor sports enthusiasts like Dave Simmons, Onondaga County Federation of Sportsmen's Clubs board member got right to the point with syracuse.com. "The governor's veto affirms that the legislature should stick to what they know best, which is not regulating wildlife." Good luck to all of those that take advantage of the 'Holiday Hunt' in New York this season.
New York Airbnb with HUGE Indoor Pool
Swim year-round in this 2,000 square foot indoor pool in Gloversville, NY.
SOLD! $3.2 Mil Modern Wilton Mansion w/Lap Pool, Golf Sim & Outdoor Oasis
This is a gorgeously modern custom home that sits on over 14 acres. There is a designer chef's kitchen with top-notch appliances, a beautiful center island, and an open dining room. There is also a custom bar and wine cellar. The basement features a home gym, an indoor lap pool, and a golf simulator! The backyard is the coolest part of the property. It really is an outdoor oasis. It has a heated saltwater pool, stone patio, outdoor kitchen, fire pit, and custom stone fireplace. It is a short drive to the Saratoga Race Course and Lake George. It was on the market for $3.5 Mil and after 5 months it sold for $3.2 Mil.
2023-2024 Capital Region Concert Calendar
Updated regularly so keep checking back!