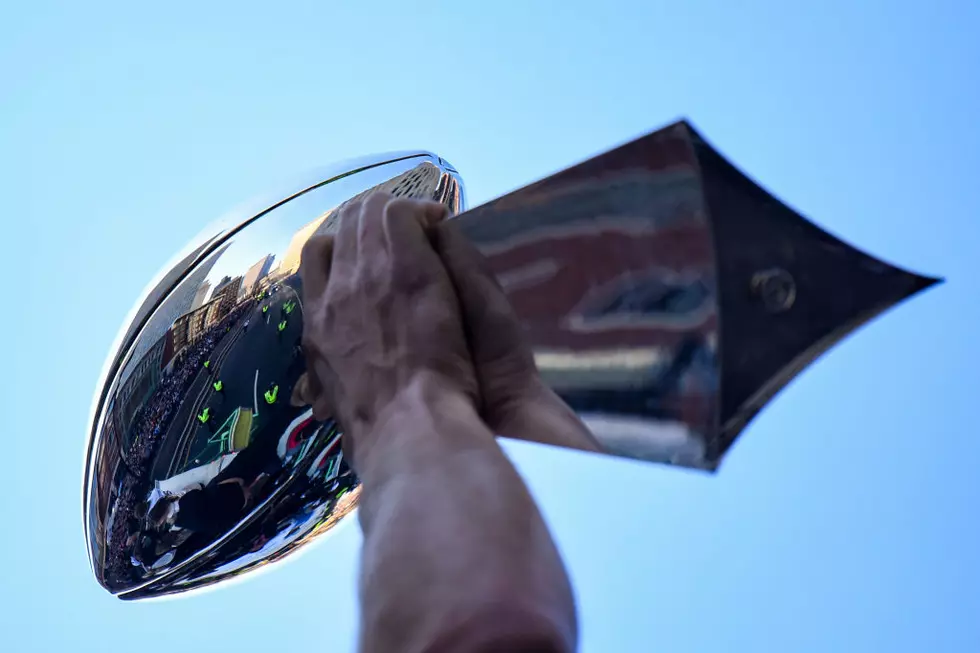 Jets And Browns Odds To Win Super Bowl LIV Jump
Getty Images
After a day of Giant moves...pun intended the New York Jets and the Cleveland Browns got a lot of love from Las Vegas. When the Jets added Running Back Le'Veon Bell and the Browns traded with the Giants for Wide Receiver Odell Beckham Jr both teams odds to win Super Bowl LIV got way better according to Westgate Super Book.
When the Cleveland Browns were able to secure OBJ from the Giants for their 1st, 3rd round picks in this year's draft and Safety Jabril Peppers their odds of winning Super Bowl LIV went from 30/1 to 14/1 and their odds to win the AFC dropped from 10/1 to 7/1. The Jets meanwhile went from 100/1 to 60/1 when Le'Veon Bell agreed to join Gang Green.
The most recent odds posted early this morning have the Chiefs and Patriots tied at 6/1 as the favorites to win it all in Miami.
Kansas City Chiefs: 6-1
New England Patriots: 6-1
Los Angeles Rams: 8-1
New Orleans Saints: 8-1
Green Bay Packers: 14-1
Cleveland Browns: 14-1
Chicago Bears: 16-1
Indianapolis Colts: 16-1
Los Angeles Chargers: 16-1
Dallas Cowboys: 20-1
Minnesota Vikings: 20-1
Philadelphia Eagles: 20-1
Houston Texans: 25-1
Seattle Seahawks: 25-1
Atlanta Falcons: 30-1
Pittsburgh Steelers: 30-1
San Francisco 49ers: 30-1
Baltimore Ravens: 40-1
Jacksonville Jaguars: 40-1
Carolina Panthers: 50-1
New York Jets: 60-1
Oakland Raiders: 60-1
Denver Broncos: 80-1
Detroit Lions: 80-1
New York Giants: 80-1
Tampa Bay Buccaneers: 80-1
Tennessee Titans: 80-1
Arizona Cardinals: 100-1
Buffalo Bills: 100-1
Cincinnati Bengals: 100-1
Miami Dolphins: 100-1
Washington Redskins: 100-1