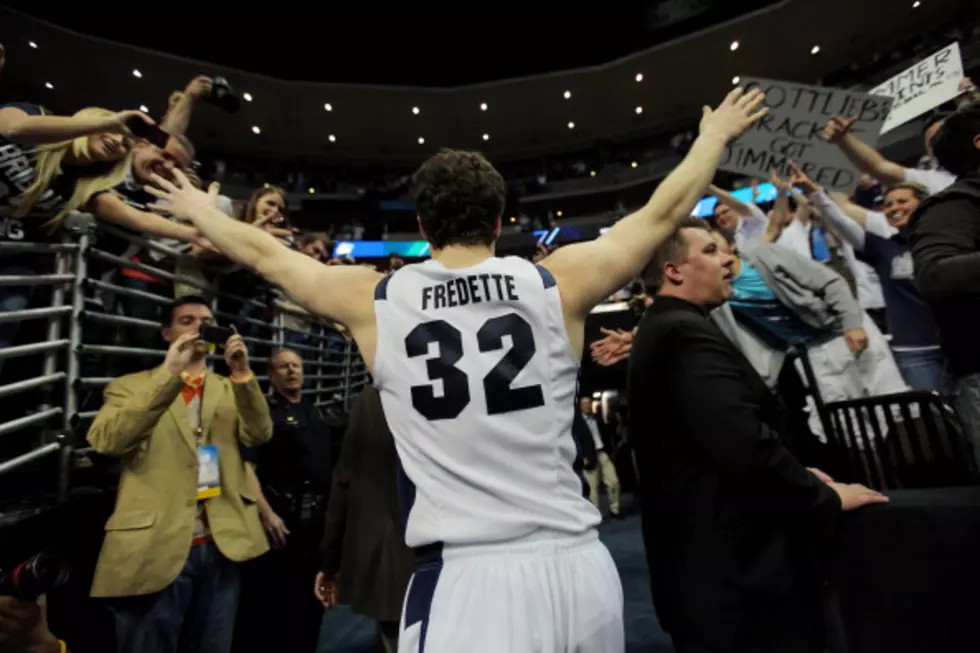 Jimmer Fredette: Opportunities Abound in China
Getty Images
During only one season in the Chinese Basketball Association, Jimmer Fredette gained national notoriety, a shoe deal and a nickname, Jimo Dashen - The Lonely Master, proving his demigod status.
In a country with more basketball fans than there are people in the United States, Jimmer has marketing opportunities in China that simply don't exist in America, even if he's in the NBA. Remember Jimmermania? This could be bigger than that magical two year run at BYU his junior and senior seasons when he eventually had to stop going to class and could no longer eat at his favorite restaurants because fellow students and fans would mob him.
The Glens Falls native won MVP in his first season with the Shanghai Sharks and he's returning to the Yao Ming-owned team on a two-year contract with the option to still return to the NBA should the right opportunity present itself.
Check out Jimmer's interview with Rodger and Chris on his decision to return to China: