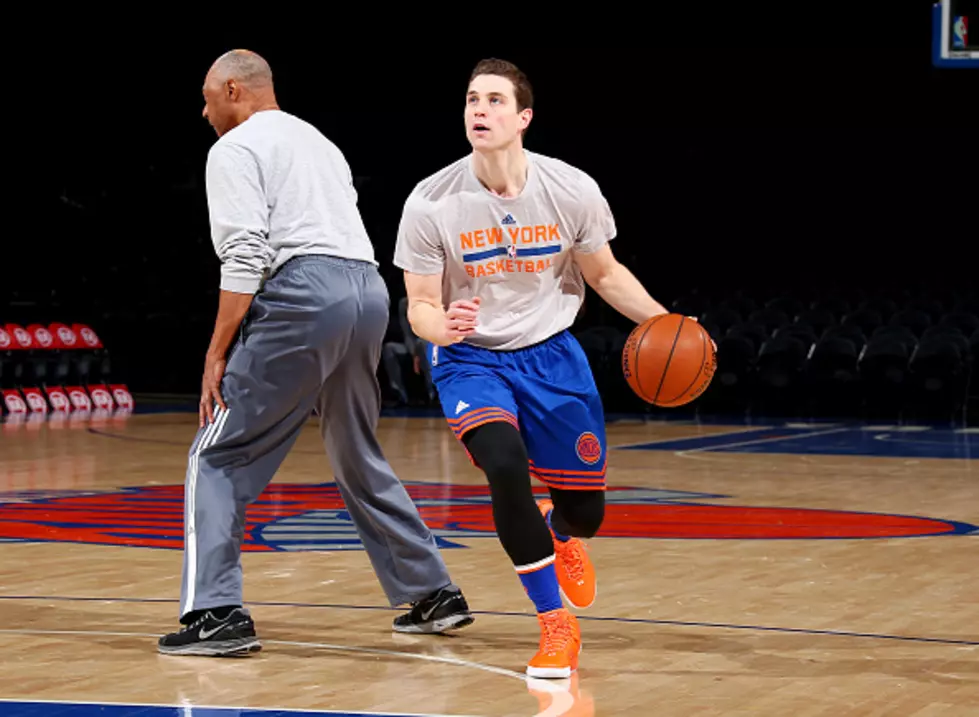 Jimmer Signs with Nuggets Summer League Team
NBAE/Getty Images
Good news for the Capital Region as favorite son Jimmer Fredette has found a new home - at least for the summer.
Fredette will play with the Nuggets summer league team in Las Vegas this summer with the hopes of garnering a spot on the roster come season time.
Fredette spent time with both the Pelicans and Knicks last year but spent most of his time in the D-League, lighting it up for the Westchester Knicks. He made the D-League All-Star Game and won MVP after scoring a record 35 points the showcase in Toronto.
This could be a good fit for Fredette as the Nuggets are in need of some outside shooting, but also because Denver is an area that knows Fredette well. Denver is in the heart of the Mountain West and got a chance to see Fredette star at BYU in college.
Furthermore, Fredette's wife Whitney is also from Denver.