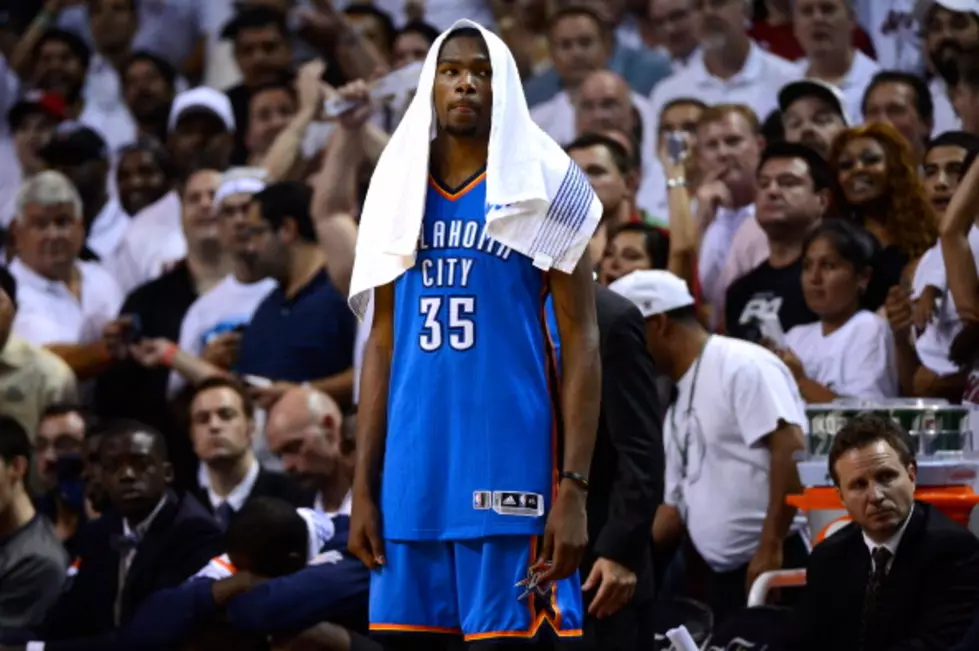 Kevin Durant Dunks All Over Marcin Gortat [VIDEO]
Getty Images
Kevin Durant scored over 40 points last night against the Phoenix Suns, which tied him with Kobe Bryant for most 40+ point games this season with four. He fittingly punctuated the huge night with this ferocious throw down on Suns big man (and former Dwight Howard understudy in Orlando) Marcin Gortat.
Poster dunks always look cooler when they are on big men. In fact, I'm pretty sure that's why the powers that be created Shawn Bradley in the first place.
As for Durant, while many (myself included) lament the fact that he is not playing his basketball in Seattle, he is treating all of us to some enlightened basketball as of late.