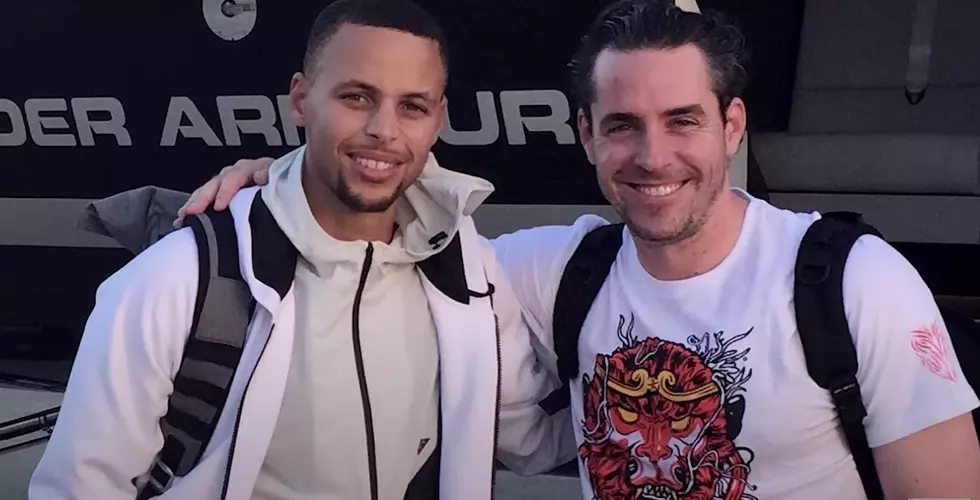 Former Syracuse Player & NBA Trainer Arrested
syracuse.com YouTube.com
Rob McClanaghan always seemed like a go-getter. He was a walk-on for Jim Boeheim at Syracuse and later took his learned skills to becoming a trainer for some of the NBA's biggest stars. Now McClanaghan is being accused of a horrific crime that allegedly occurred at a Boston hotel last week.
According to multiple media, McClanaghan was arrested on Friday on charges of drugging and rape, according to a statement by the Boston Police Department. According to nypost.com, Boston Police Department's Fugitive Unit transported Rob McClanaghan back to Boston in coordination with the Warwick, R.I. Police Department. The report says that the trainer to the NBA stars will be arraigned in Kent County's Third District Court on Monday and charged as a fugitive from justice.
According to Mike Waters of syracuse.com, McClanaghan was arrested in East Greenwich, Rhode Island, on Friday. A warrant for the former Syracuse player was issued on Thursday in Boston Municipal Court. Waters credited Rhode Island television station WCVB. The Boston Police Sexual Assault Unit and the Suffolk County District Attorney's Office issued the warrant after investigating the incident that allegedly took place at a Boston hotel.
Waters said that the NBA trainer to such stars as Steph Curry, Kevin Durant and Kevin Love, will be arraigned on Monday at the Third District Court in Rhode Island's Kent County, where he will be charged as a fugitive from justice. Rob McClanaghan played for three seasons for Jim Boeheim and Syracuse.
25 Capital Region School Districts with Top ELA Test Proficiency
Parents want the best for their kids, and when it comes to the best schools for learning English and Language Arts, these 25 Capital Region schools are the best.
New Yorkers Rank Their Five Best Thanksgiving Meal Side Dishes
It's not a Thanksgiving Day feast without "all the fixin's" on the side, and New Yorkers have ranked these five side dishes as the best to have with your turkey.
New York's Christmas Store
Wit's End Giftique in Clifton Park is much more than a Christmas store. This is a museum for the Capital Region and all of New York State.