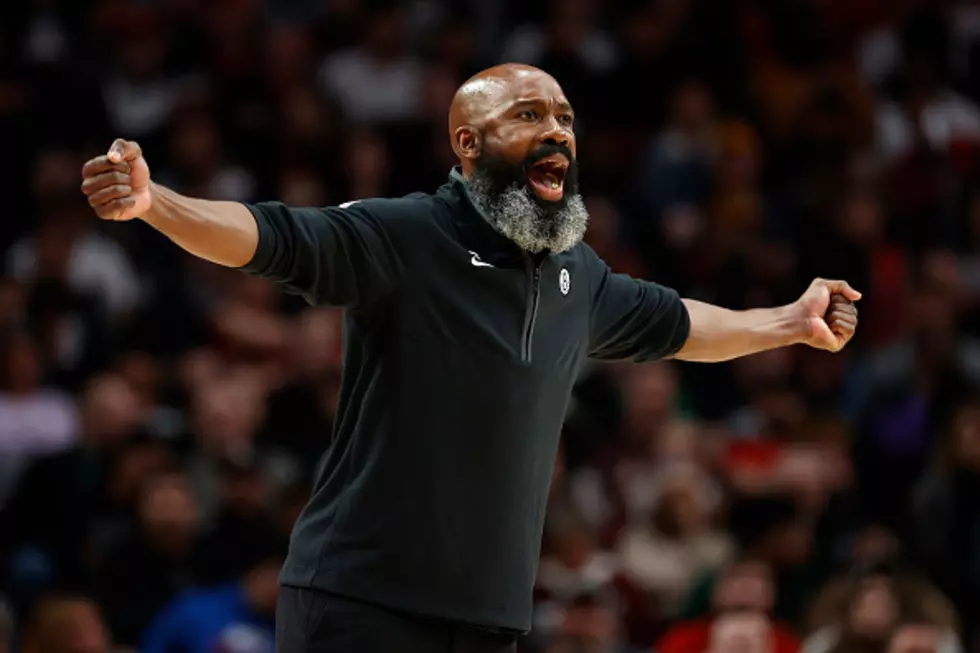 Vaughn's Wisdom Is Making The Game "Easy" For Brooklyn Nets
Getty Images
These days, it's easy to forget that Brooklyn started their season in complete turmoil. The offseason was a mess with perennial MVP candidate Kevin Durant requesting a trade. Then, seven games into the season, they fired their head coach, Steve Nash. 3 days later Kyrie Irving was suspended, almost as expected, and any hopes of an NBA championship were burning in a dumpster at the Barclay Center. Things have changed. Nash's replacement, Jacque Vaughn, has seemly put one fire out and started a new one, a positive one.
Jacque Vaughn has been around the block in the NBA, 12 seasons as a player and another dozen as a head coach or an assistant coach. Vaughn's first head coaching opportunity with the Orlando Magic was a disaster. Jacque Vaughn was fired midway through his 3rd season and finished with a dismal .269 winning percentage. Not good. The the 47-year-old from California appears to have absorbed all of his NBA lessons, good and bad, and has refined his craft. Now, his Nets players are responding.
Since Jacque Vaughn took the helm, the Brooklyn Nets have gone 23-8. According to friend of The Drive with Charlie & Dan, Laura Albanese of newsday.com, Vaughn has made some big cultural changes and everyone, including Kyrie, have bought in. "[We're] just staying present game to game and giving the game what it needs every day, in terms of our preparation," Irving told Albanese. "Little things, we're going to get our lifts in on days off, and everybody is showing up. Little things like hanging out and just doing things for our camaraderie...We're building trust on and off the floor and it feels good." Little things mean a lot, especially when you can get a talented, yet difficult, player like Kyrie Irving to be a part of the solution. That's not an easy task.
"Easy," was the word the Ben Simmons used to describe the feeling around the Nets team right now. "The game feels easy," Simmons told newsday.com. Making it easy may be why Jacque Vaughn was named NBA coach of the month in December. Brooklyn went 12-1 from the day that general manager Sean Marks took the interim tag off of Vaughn's title until the New Year. If Brooklyn stays healthy, Jacque Vaughn will have this team in the mix for an NBA title this year.
The Interior of This New York Home Looks Like A Video Game
The interior of this New York home might not be for everyone but everyone wants to see it.
2023-2024 Capital Region Concert Calendar
Updated regularly so keep checking back!
Every Country Artist Performing In Upstate NY In 2023
We are set for a big year of Country shows in 2023, and here is a complete list of artists already scheduled to perform in the year ahead in the Capital Region and all over Upstate New York. Don't miss your favorite Country stars - keep checking back here as we will be adding lots of shows in the weeks and months ahead.