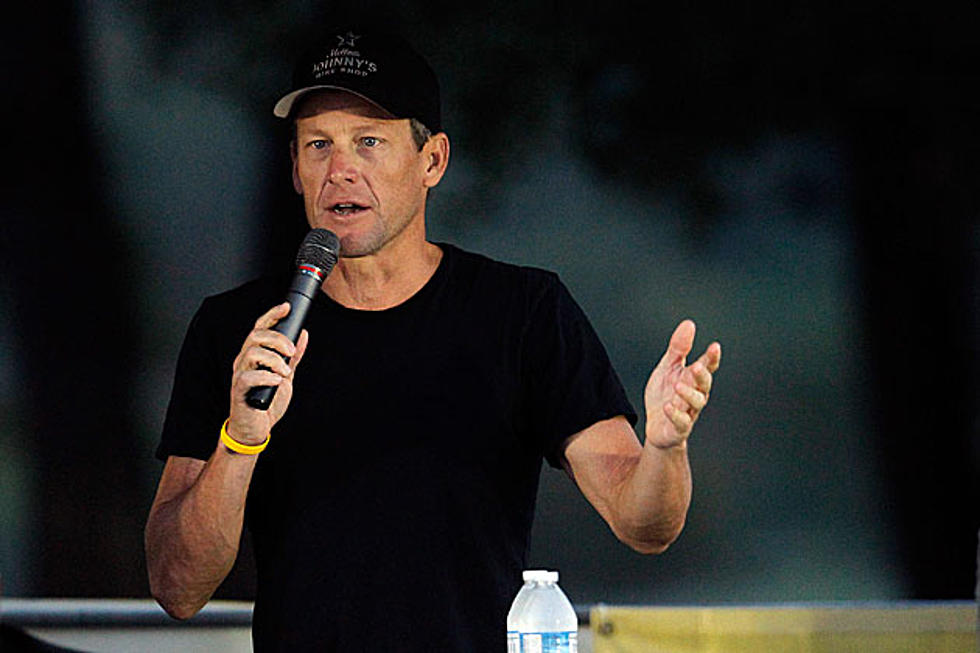 Lance Armstrong Allegedly Involved In Police Incident
Getty Images
According to police, Lance Armstrong is keeping things classy even while in cycling exile.  The former American hero turned disgraced cheater is back in the news, today, due to a December 28th drive during which police say Armstrong hit several parked cars after a night of partying.
Before blaming it on his girlfriend.
On January 12th, Armstrong was cited by police in Aspen, Colorado for speeding and failure to report an accident - though, originally, the former Tour de France winner's girlfriend took the blame, hoping to keep his besmirched name out of the public eye.
Check out more of the story - more of how Lance Armstrong continues to, allegedly, get worse than we ever thought - on ESPN.com.