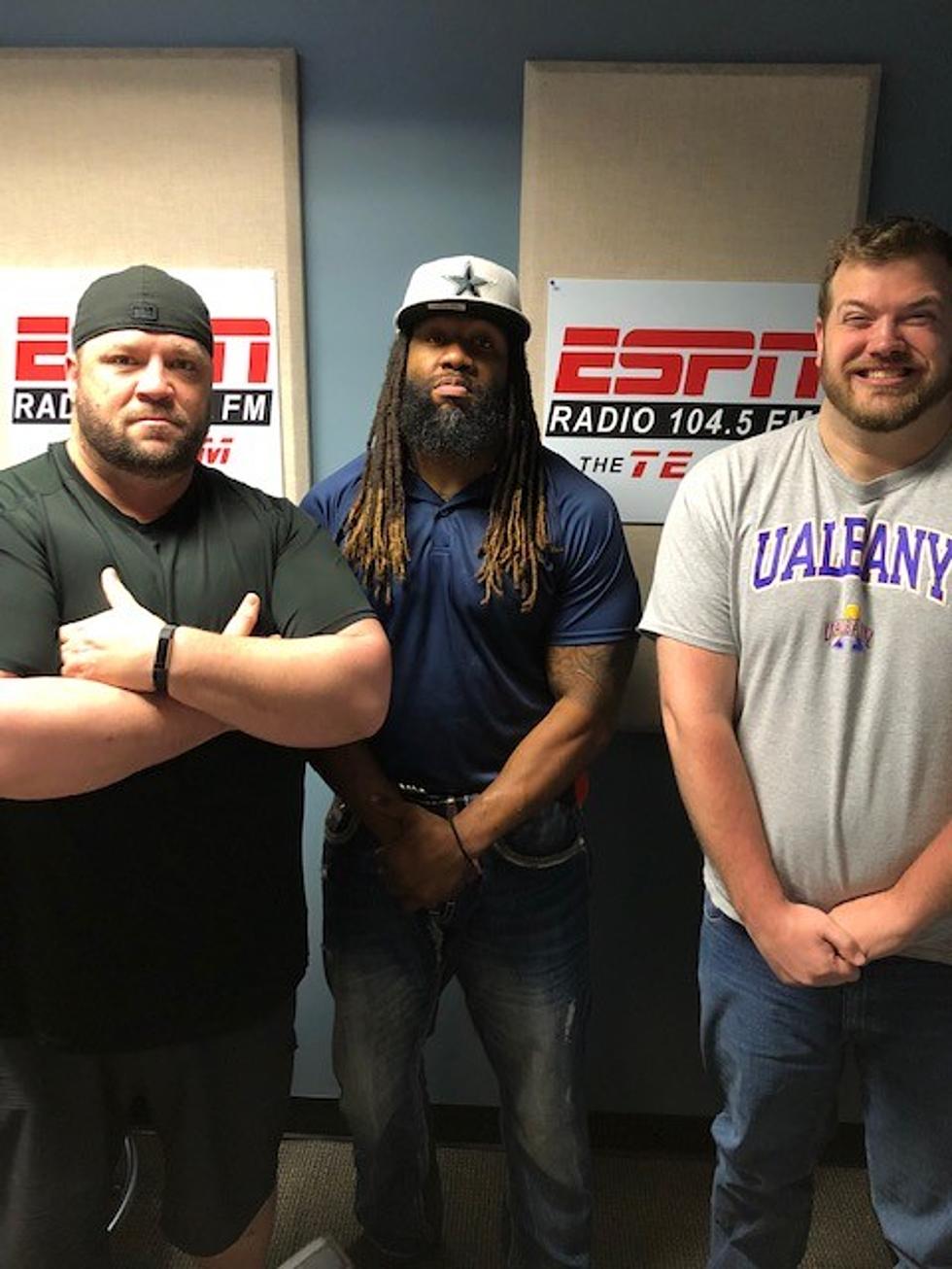 LB Jeramie Richardson On How The Empire Will Respond To Their First Loss [AUDIO]
Jeramie Richardson with Levack and Goz
The Albany Empire suffered their first loss last Saturday to the Baltimore Brigade. The Empire were in position to stay unbeaten but ultimately lost 42-41. Mack Linebacker Jeramie Richardson joins Levack and Goz to tell us what effect that loss will have on the team as they prepare to travel to Washington and face the Washington Valor.
This is Richardson's first trip to the study so it'll be nice to have the Mack linebacker's mindset on with us. Richardson is part of a defense that includes All Time Sack leader DL Joe Sykes and reigning Defensive Player of the year Terence Moore. The group make up one of the most formidable defenses in all of the AFL.
Richardson tells a great story about why he came to Albany and why he felt the need to make sure he brought his own helmet. Richardson is an intimating looking man so we all "mean mugged" for the picture...well Goz did his best.
You can listen to the Empire at the Valor 7 pm Saturday, June 15th on ALT 105.7