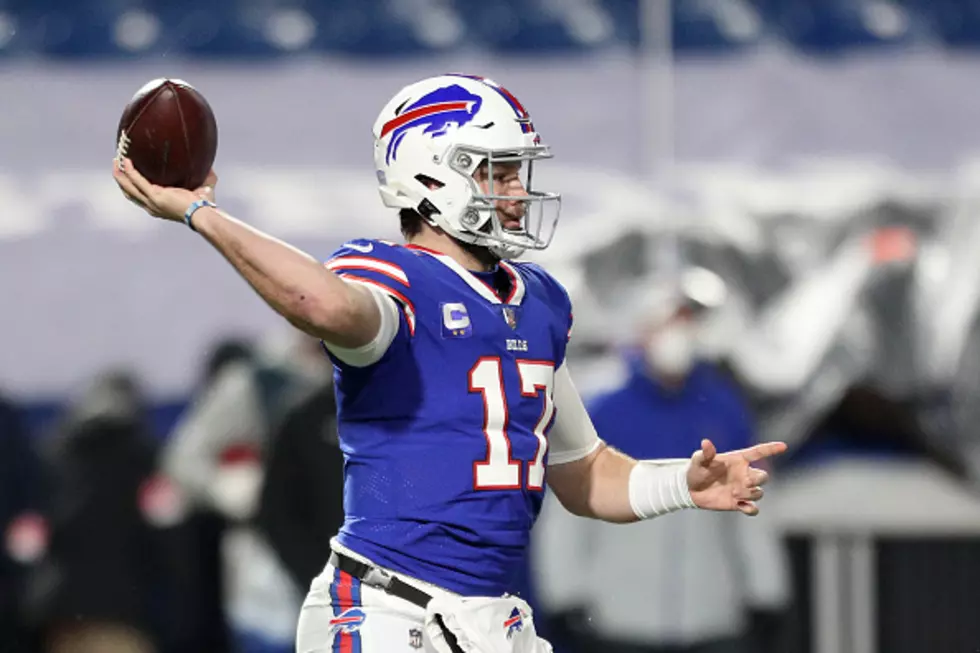 New Josh Allen Commercial Will Give You The Chills
Getty Images
Three years ago today, the franchise of the Buffalo Bills changed for the better. Josh Allen was drafted by the Buffalo Bills after trading up with Tampa Bay for the 7th overall pick in the 2018 draft.
Josh Allen has become one of those franchise-changing players. Not everyone believed that at first throughout the 2018 season. Really, a lot of people did not believe in him.
Flash forward 2 seasons and the Bills are in the AFC Championship taking on the former Super Bowl champs and Josh Allen is being mentioned in MVP talks for the season. If you are my age, you hear our parents talk about the Jim Kelly years and how great and how fun they were. If you're in your 20s or 30s, we haven't experienced that yet, but this may be our era now.
Take a look at this commercial that is running before the NFL draft on Thursday. For everyone that doubted Josh Allen....I'm sure you're on board now. The NFL draft begins this Thursday, April 29th, 2021.
This year, the Buffalo Bills have a fun schedule for fans that are looking to travel to go watch the team. The Buffalo Bills will take on, of course, New England, New York and Miami, but will also travel to Jacksonville, Nashville, Tampa Bay, Kansas City and New Orleans. Not an  easy schedule by any means. But, then again....the Buffalo Bills were one of 4 remaining teams last year fighting to get to the Super Bowl, so it seems there future is bright at 1 Bills Drive.
EXTRA: Of course, everyone in Buffalo will have their eyes on Brandon Beene and the Bills, but another Western New York native, Nick Sirianni, will be in the spotlight. Sirianni is heading into his first draft as the head coach of the Philadelphia Eagles.
Hidden Features of Famous Buffalo Places
Architecture is both an art and science; combining function, form and design into a structure meant to last generations.
Take a tour of some of Buffalo's most famous places, and see the secrets these locations have been hiding in plain sight all along.
How Buffalo New York Got Its Name
12 Secrets You Know If You're From Buffalo
LOOK: The Most Famous Actor Born Every Year