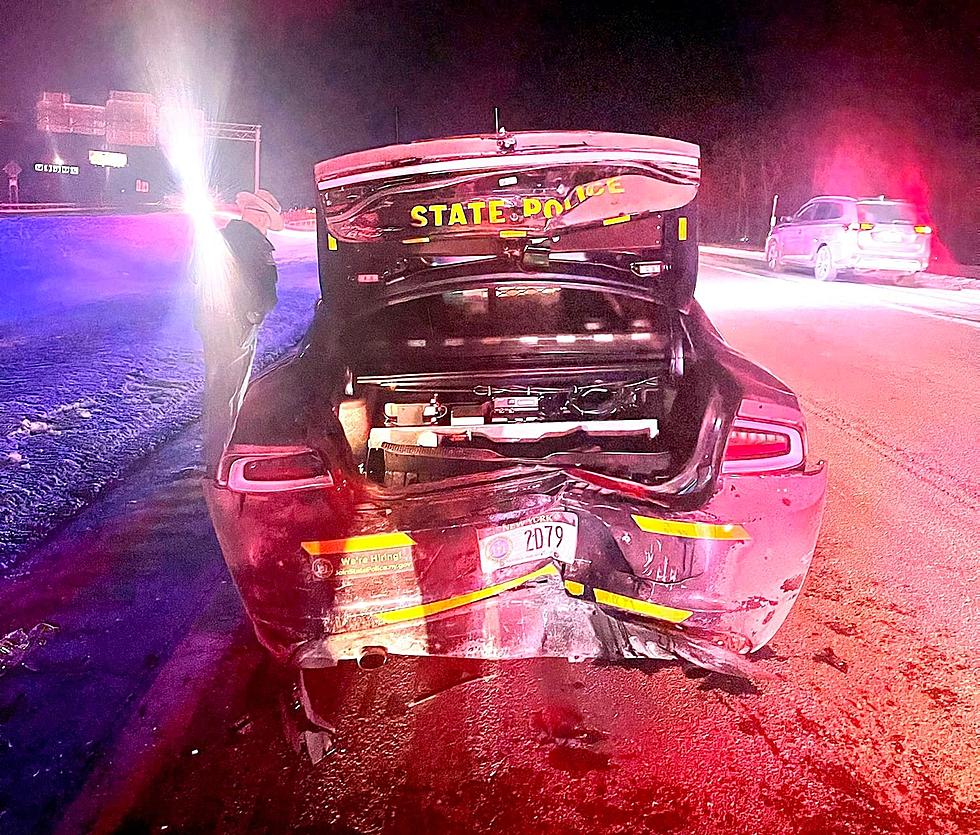 New York State Troopers Warn, Move Over! Why are Cruisers Getting Hit?
Facebook.com-New York State Police
At least 2 New York State Police cruisers were struck in the last couple of weeks while in the line of duty! What is happening on our roadways?
Once you get your drivers license you are allowed to operate a motor vehicle and some are better at it than others. There are even times where good drivers get distracted and mistakes happen. Were these police vehicles struck due to distracted driving, falling asleep at the wheel or just not knowing the rules of the road?
Did you know that New York State has a "Move Over Law"? According to the Law Office of Brian Berkowitz, in short this law states that drivers must use due care to avoid a collision when approaching an emergency or hazard vehicle. The Move Over Law does not only apply to the right shoulder but both sides of the road.
Glad the trooper is ok. Something really needs to be done to stop this. It feel like every month this happens which is just too much. - Ahmet G. on Facebook
Another reminder is to clean the snow and ice off of your vehicle before hitting the road or you might hit someone else! Like a trooper!
I can't tell you the amount of times I see people driving with snow on the roof, trunk, and hoods on their vehicles. That is dangerous to other drivers. Please clean off your vehicle! - Danielle M. on Facebook
Be aware! Be careful and be safe out there! Nobody wants to get into an accident, especially with a New York State Trooper.
Reality Check: Here Are All The Penalties For DWI In New York State
The 'Ugliest' Hometown in New York Is...
These Are The 7 Legal Grounds For Divorce In New York State