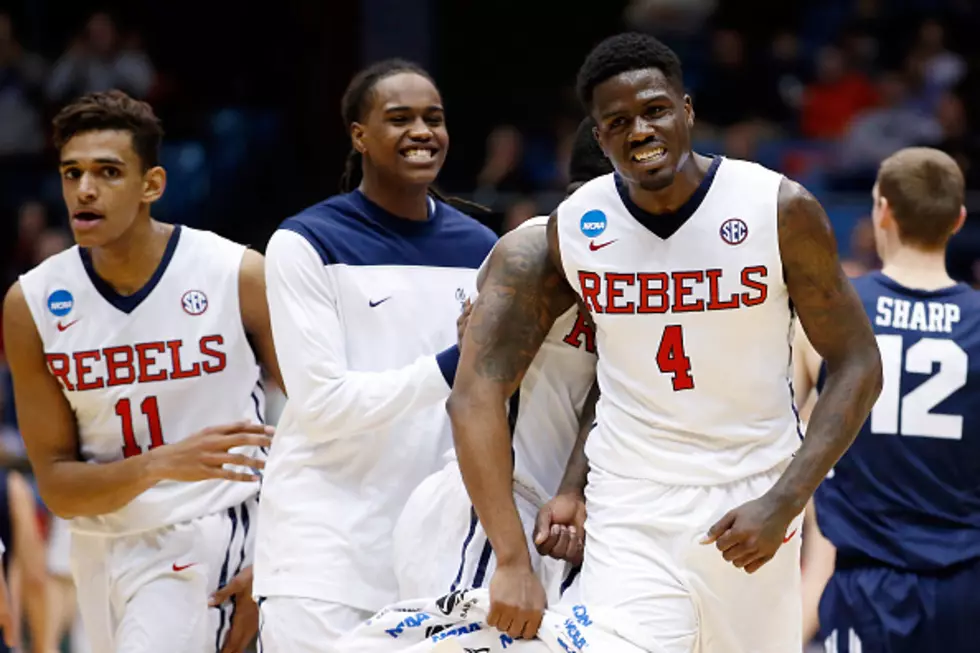 Ole Miss, Hampton Advance to Round of 64
Getty Images
DAYTON, Ohio (AP) — Hampton out of the Mid-Eastern Athletic Conference has advanced with a "First Four" 74-64 victory over Manhattan last night. That qualifies the 17-17 Pirates to play the 34-0 and top-seeded Kentucky Wildcats in second-round Midwest Regional game Thursday night in Louisville, Ky.
Mississippi scored 62 points in the second half as the Rebels rallied from a 17-point deficit to beat Brigham Young 94-90 in last night's other "First Four" game. Stefan Moody scored 26 points for Ole Miss, which now advances to play sixth-seeded Xavier Thursday in the East Regional.
Two more "First Four" games are scheduled for the Dayton Arena tonight, including one appearance that will be popular with local fans. The matchups feature Boise State going against Dayton and Robert Morris playing North Florida.