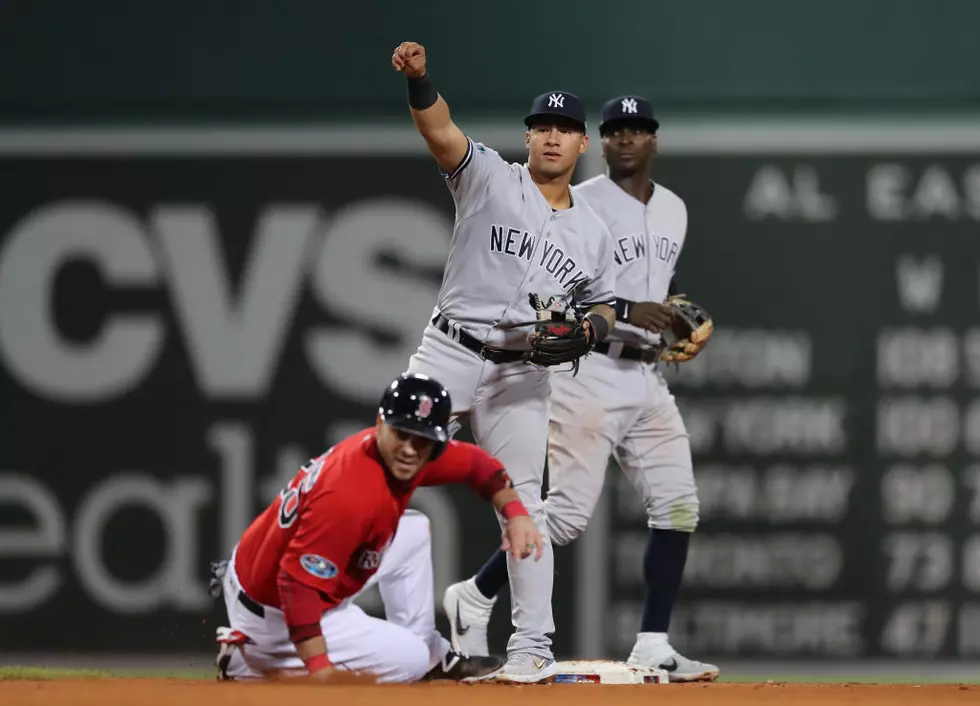 PLAY BALL!!! Yankees Versus Red Sox Starts Today!
Getty Images
It may only be the first game of Spring Training but baseball starts today at 1:05 pm EST when the Boston Red Sox host the New York Yankees in Fort Meyers, Florida. IT feels like forever since we had baseball and even though this is a basically meaningless game it feels great to see the Yankees and the Red Sox back on the Diamond. There's plenty of reasons to pay attention too, six reasons to be exact.
Game one of the 2019 Spring Training schedule will see some pretty big names playing for the Yankees. Making the trip and expecting to see action will be Aaron Hicks, Greg Bird, Clint Frazier, Miguel Andújar, Gleyber Torres and Estevan Florial. These are all fun to see so early. Hicks has battled injuries so the sooner he's 100% the better. Bird is the guy we're all waiting to see live up to his potential. Frazier is freshly back from a nasty concussion, Andujar and Torres are always good to see and Florial could be the future(which is saying something when everyone I just mentioned is under 30). 
First pitch is 1:05 pm today on the MLB Network.