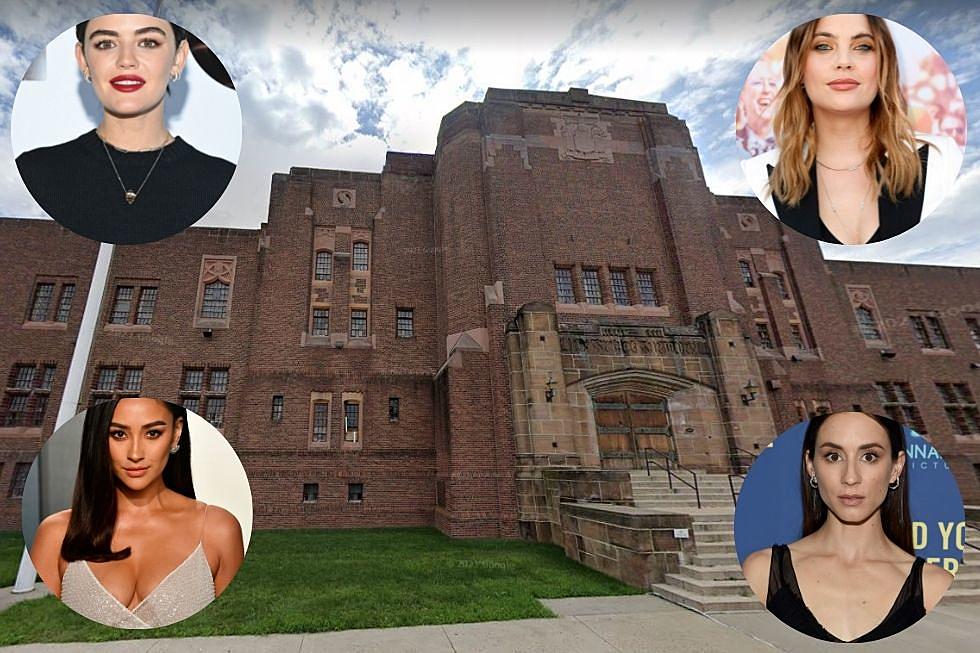 Production Begins For 'Pretty Little Liars' Reboot in Schenectady
Google Maps-Getty Images
The Capital Region has been a hotbed for filming lately and now it's Schectady's turn to get back in the action. The Schenectady Armory is being used, starting today, for the production hub for the "Pretty Little Liars: Original Sin" reboot.
Why the Schenectady Armory?
The Schenectady Armory is actually the new home to Armory Studios. Back in the fall of 2020, the producer of the "Pretty Little Liars: Original Sin" reboot was also part of Amazon Prime's "Modern Love." which filmed there for four months according to the Daily Gazette. Armory Studios allows for a wide variety of scenery, a huge sound stage, and a new climate control system. It also has a vast 50-foot ceiling that has no trusses.
How Long Will They Be Filming in Schenectady?
Filming begins this week and they are expected to be in Schenectady all of February into early March. They will be using the armory for soundstage and exterior scene shots. There will be a need for 200-300 background extras during filming which should be announced soon through Film Schenectady's Facebook page.
Does Schenectady See a Boost?
Schenectady does see quite the boost when movies and TV shows come to film. It boosts hotels, restaurants, and other local businesses. It is also exciting for local actors who hope to be in a film or TV show. Anytime Schenectady is asked to be a hub for a movie or TV show, it's usually a yes from Discovery Schenectady's board.
What is "Pretty Little Liars: Original Sin" all about?
This version of "Pretty Little Liars: Original Sin" will be about a series of tragic events that happened twenty years ago in a blue-collar town called Millwood and nearly tore the town apart. According to a press release from Warner Media, "A group of present-day, disparate teen girls find themselves tormented but an unknown assailant and made to pay for the secret sin their parents committed two decades ago as well as their own."
The reboot stars Lucy Hale, Ashley Benson, Troian Bellisario, and Shay Mitchell.
Celebrities You Might Run Into In Upstate New York...Because They Live Here
Heartwrenching Look at Beloved Capital Region Concert Venue Before Demolition
The Starlite Music Theater opened in 1957 and was a popular venue located in Latham. There were many acts that passed through the Starlite until 1997. It was a 3,000 seat theater in the round. In the 1980s I saw Belinda Carlisle of the Go Gos at the Starlite Music Theater. Kenny Rogers, The Monkees, Weird Al Yankovic, Jonny Cash, Run DMC, Diana Ross, and more graced the stage. The Starlite closed its doors in 1998 and laid dormant for years. Then in December of 2012, the Starlite was demolished. Here are pictures of the venue in the summer of 2012 before it was leveled.