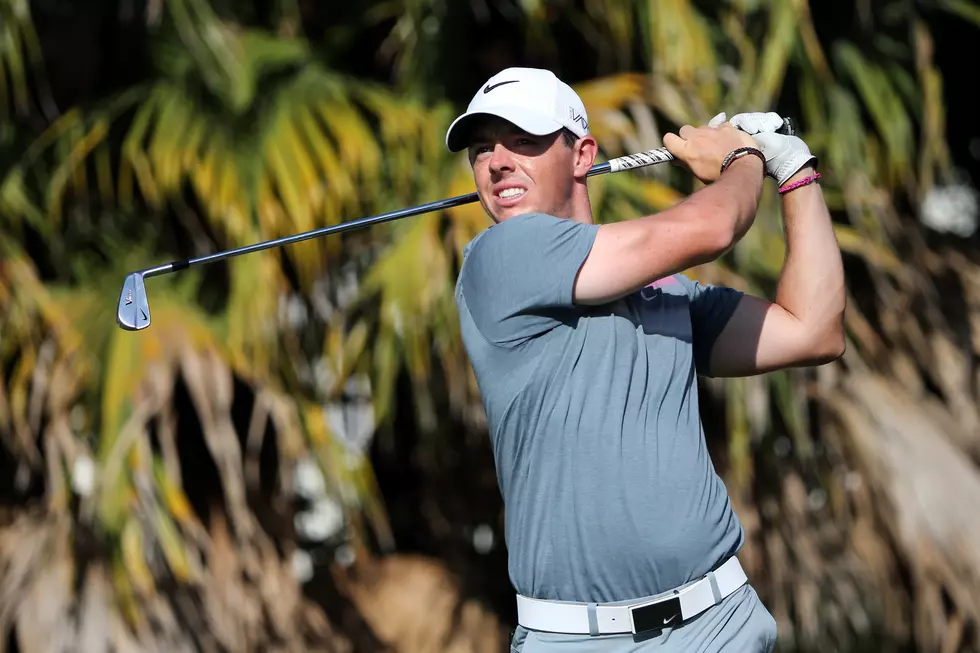 Rory McIlroy Throws Club Like Helicopter Into Water
Credit: Sam Greenwood, Getty Images Sport
We all have those bad days out on the golf course where things just don't go our way. Then there is the point where the anger boils over and we start to throw things out of frustration.  Well, guess what? The pro's do it too.
World #1 Rory McIlroy had one of these moments on Friday during his second round at the WGC Cadillac Championship.  After hitting a 302 yard tee shot on the eighth hole at Trump National Doral's Blue course, McIlroy pulled his 3-iron from his bag in hopes of reaching the green in two.  McIlroy's shot came up well short of the green and because he hit a right-to-left shaped shot, the ball ended up in the hazard.  McIlroy then took out his frustration on the club by hurling the 3-iron, spinning it like a helicopter through the air, into the water hazard that his ball had just splashed in.
McIlroy continued the rest of his round without the club in his bag.
"I just let frustration get the better of me," McIlroy said, "It was heat of the moment, and if it had been any other club, I probably wouldn't have, but I didn't need a 3-iron the rest of the round, so I thought 'why not.'"
McIlroy currently stands at 1-under in the tournament, leaving him eight strokes behind leader J.B. Holmes.
"I don't feel good about it now," added McIlroy, "It's frustrating when your game is close and you keep hitting shots like that, in the water, things I rarely do."