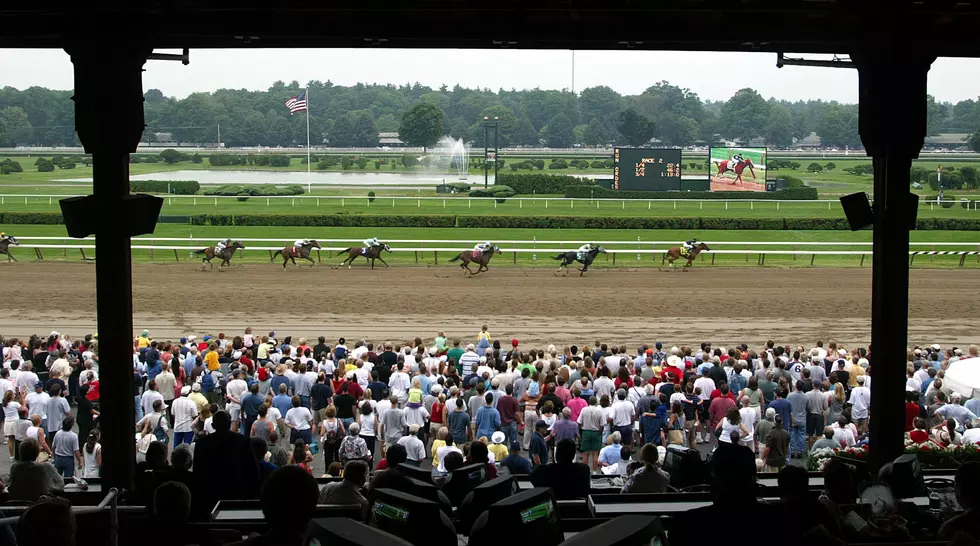 Saratoga Race Course & Triple Crown Race Announcer No Longer with NYRA
Getty Images
After six summers as the main track announcer at Saratoga Race Course, horse racing fans will no longer hear Larry Collmus' voice booming through the speakers. The transition from longtime announcer and legendary voice of the sport, Tom Durkin, was made smoother with the hiring of Collmus in 2014 who handled calling races on NYRA's tracks.
In a press release from NYRA, longtime employee John Imbriale is named as Collmus' successor. Imbriale started with NYRA in 1979 when he won a New York Daily News contest to call a race and work in the press office. He has a familiar voice to New York horse racing fans. In 1990, Imbriale took over the role of Durkin's backup and has called NYRA races ever since.
Collmus' absence will be noticeable. He called both Triple Crown victories for NBC in the last 42 years - American Pharoah in 2015 and Justify in 2018.
Saratoga Race Course opens on Thursday, July 16th this coming summer.