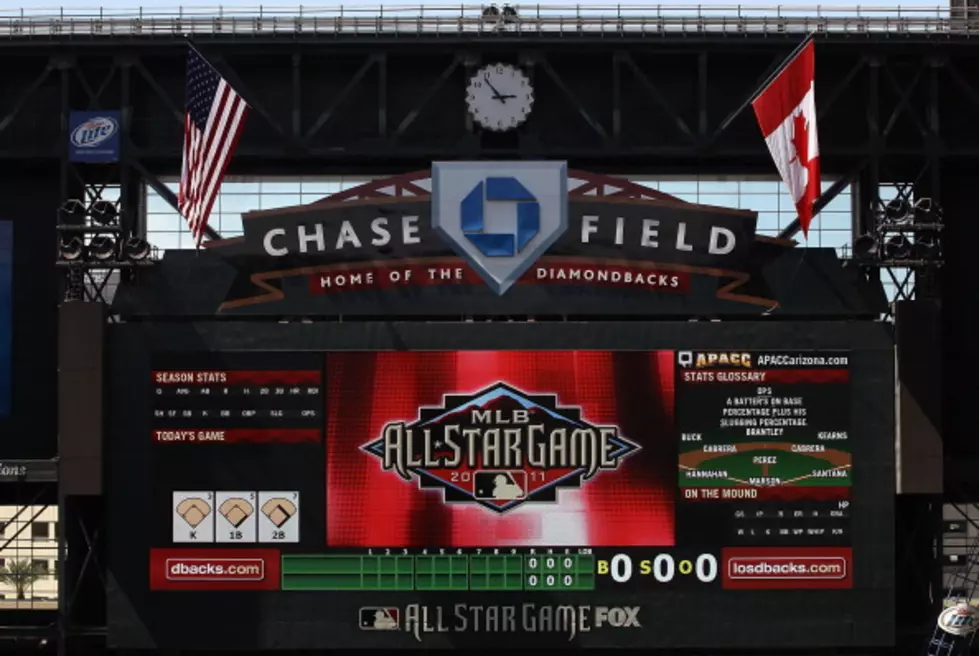 Starting Lineups For Tonight's MLB All Star Game
Christian Petersen, Getty Images
Tonight is the 90th annual Major League Baseball All Star game. Below are the starting lineups for the mid summer classic.
George Springer RF (Astros)
D.J. LeMahieu 2B (Yankees)
Carlos Santana 1B (Indians)
J.D. Martinez DH (Red Sox)
Michael Brantley LF (Astros)
Pitching: RHP Justin Verlander (Astros)
Christian Yelich LF (Brewers)
Freddie Freeman 1B (Braves)
Cody Bellinger RF (Dodgers)
Nolan Arenado 3B (Rockies)
Willson Contreras C (Cubs)
Ketel Marte 2B (Diamondbacks)
Pitching: RHP Hyun-Jin Ryu (Dodgers)
Coverage of tonight's MLB All Star game begins at 7pm on 104.5 The Team. First pitch is set for 7:30pm at Progressive Field in Cleveland.
What team do you believe will win this year's Major League Baseball's All Star game? What player will be named MVP? Let us know below.