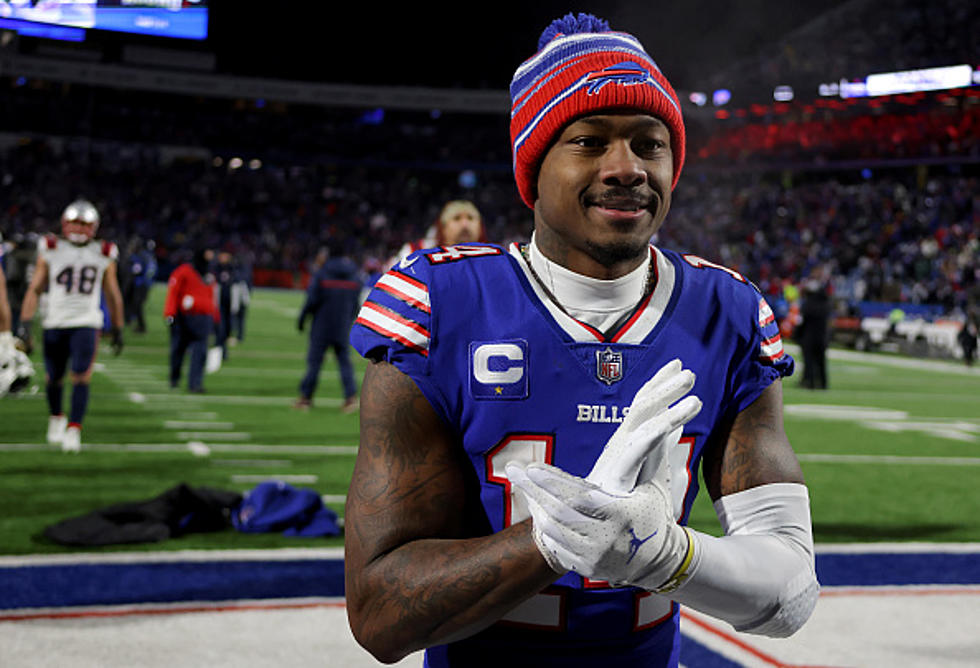 Stefon Diggs Signs New Deal With Buffalo Bills
Getty Images
It looks like the contract drama and cryptic tweets are a thing of the past and Stefon Diggs has signed a new deal with the Buffalo Bills.
According to a Tweet from ESPN Insider Adam Schefter, Diggs has signed a new 4 year deal with the Bills.
It looks like the deal is a four-year extension on top of the current two years remaining on his current deal so that means Diggs is now signed with the Bills through the 2027 season.
The $104 million extension also comes with a guarantee of $77 million dollars for Diggs over the life of the extension.
This deal is something that Diggs and the Bills have been talking about for a while but according to Bills GM Brandon Beane, it wasn't on the front burner for him to get it done since Diggs still had another year left on his current contract.
Now with the extension, talks of trading Diggs this offseason or during the NFL draft will die down, even though the team could still end up trading him since the deal does not include a no-trade clause.
Diggs has been a leader on the offense since his arrival in Buffalo after being traded to the Bills from Minnesota in 2022.
Last season for the Buffalo Bills, Diggs had 103 receptions for 1225 yards and 10 touchdowns. In his two years with the Bills, Diggs has had 230 catches for 2785 yards and 18 touchdowns.
The signing of the new extension should keep Bills Mafia members very happy for the next several years.
Bills Mafia's Wishlist For The New Buffalo Stadium
The Bills are building a new stadium and here is a wishlist from Bills Mafia.
6 Buffalo Bills Greats That Didn't Look Right In A Different Uniform
Unfortunately, sometimes your favorite player leaves your team and when you see them it just looks weird. Here are five former Buffalo Bill greats that just look weird wearing a different team's jersey.
Best Free Agents Signed By The Buffalo Bills
The Buffalo Bills are gearing up for a run at the Super Bowl next season and some big-time free agents are already reaching out to the Bills looking to join the team. Check out some of the best free agents the Bills have signed in the past.