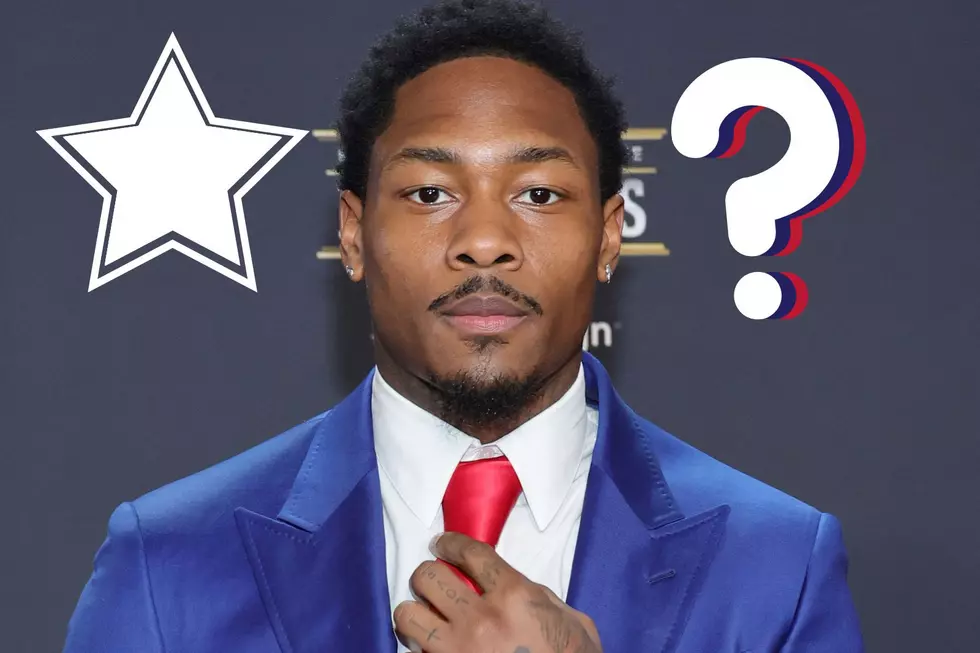 Does Stefon Diggs Want To Leave The Buffalo Bills For Dallas?
(Getty/Canva)
No...Stefon Diggs is not a free agent.  Yes...he is under contract.  But that means nothing in today's NFL.
Things did not end well this year with Stefon Diggs.  Buffalo fans found out that he was so frustrated at the end of the Bills-Bengals Divisional Playoff game that he had to be convinced to come back to the locker room before the coaches addressed the team after it was over.
That frustration seems to have run over into the offseason.  Over the weekend while doing some interviews he finally addressed it during some interviews.  He was upset that he was "the guy" all year, then in the moments when we needed him most, he wasn't getting targeted.
The thing that has Bills fans the most concerned is the campaigning that is happening from a member of another team.
Stefon Diggs' brother plays for the Dallas Cowboys, and he didn't mince his words when it comes to playing together.  He is trying to get Cowboys fans to start a campaign to bring the Buffalo Diggs to Dallas.
"We need Cowboys Nation to go and help and tweet to get bro here. We need everyone to know. We need to put it on notice that we need to get bro to Dallas."
Ok..fine.  He's asking for them to do it.  It means nothing unless Stefon would want to make it happen.  So what was his response to his brother's plea?
(Be Aware...there is some explicit language in the following tweet)
He said things like, "it would be fun" and "I would love it."  While no one can blame him for that, it would be fun to play on a professional sports team with your brother.  But the concerning part is that not only did he not shoot it down and say he was happy in Buffalo, when he was asked about what they could do in Buffalo to turn things around his response was, "I don't know...it's been 3 years."
The Bills locked him in for quite a few years.  His contract is through the 2027 season.  So he would be a really expensive acquisition for another team, but let's be honest, if a player wants out of a team, they make sure it happens these days in professional sports.
When The Bills acquired Diggs from the Vikings, Vikings fans were warning that he could be a problem if he ever became unhappy.  For years now, he's been what others describe as "the perfect team mate." But the uneasy question is, how long will that last?
We saw the pictures on the sidelines.  Is the Bro-mance between Diggs and Allen really over?  Or can they find a way to use this fuel to light a new fire for 2024?
6 Buffalo Bills Greats That Didn't Look Right In A Different Uniform
Unfortunately, sometimes your favorite player leaves your team and when you see them it just looks weird. Here are five former Buffalo Bill greats that just look weird wearing a different team's jersey.
Four Bills Players Who Could Leave Buffalo in 2023/2024
Four players that Buffalo Bills general manager Brandon Beane will have to make decisions on.
One Sentence That Will Immediately Enrage Buffalo Bills Fans [LIST]
Disclaimer: If you're a Buffalo Bills fan and feeling slightly annoyed today, you're about to fly off the handle.