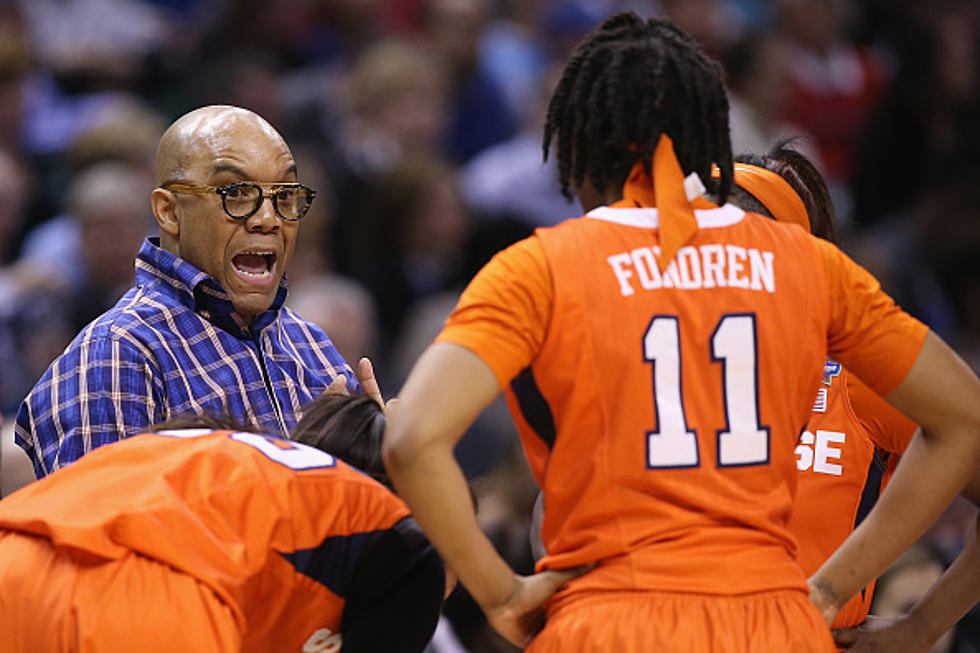 Syracuse Women's Basketball Accusations Reflect Priorities or Lack Thereof
Getty Images
No one can question Syracuse women's basketball coach Quentin Hillsman's success on the basketball court with the Orange. Hillsman took over the program in 2006 when he was hired by then Athletic Director Daryl Gross. At that time the women's basketball program had 1 winning season in the past 16. To say the least, Hillsman eagerly took on the project and brought the Orange to the NCAA tournament in only his second season.
However, when winning and/or ego become a priority in college athletics above student-athlete welfare, there is a serious problem. Chantel Jennings and Dana O'Neil wrote an article in yesterday's Athletic titled, "Why the mass exodus from Syracuse women's basketball? 'Ego, manipulation...fear tactics." Their investigation revealed disturbing details about the Syracuse Women's Basketball program based on interviews with 9 former players and 19 others, including former team managers and staff members.
The article demonstrated examples of the ugliness that still exist in college athletics. Highly paid coaches that think more of themselves than they do their student-athletes. People working on college campuses should not be creating hostile environments. Again, this is a college campus. In accordance with NCAA rules, any college coach doing the things that Hillsman is accused of and if there was administrative knowledge of the incidents would demonstrate "a lack of institutional control." Those are bad words in Division I college athletics.
Rightfully so, Quentin Hillsman is innocent until proven guilty. Most Division I college coaches that have been coaching for 15 years will have 30 or more people out there that don't like them for one reason or another. However, when you have that many that are willing to talk to the media about it and basically testify against you, there may be a problem.
College campuses have to begin to look in the mirror when it comes to their athletic programs. High level competition doesn't have to come at the price of student-athlete abuse and/or exploitation. The student-athlete experience is at the core of college athletic's values or at least it's supposed to be.
LOOK: 40 Discontinued & Special Edition Kellogg's Cereals